H.R. McMaster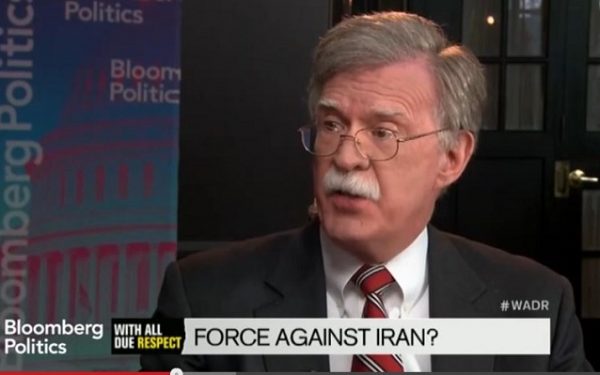 Posted by
Kemberlee Kaye
▪
Thursday, March 22, 2018 at 7:14pm
3/22/2018 at 7:14pm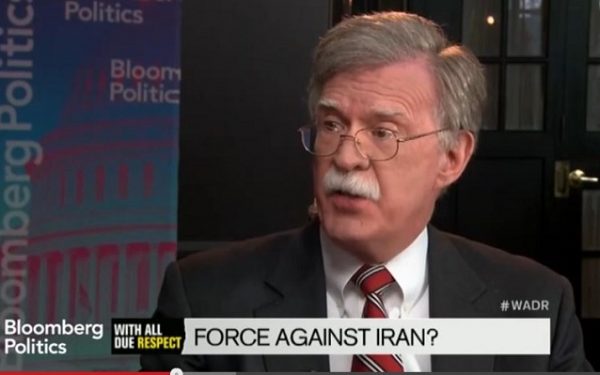 H.R. McMaster is the latest White House staffer to leave in Trump's administrative shakeup.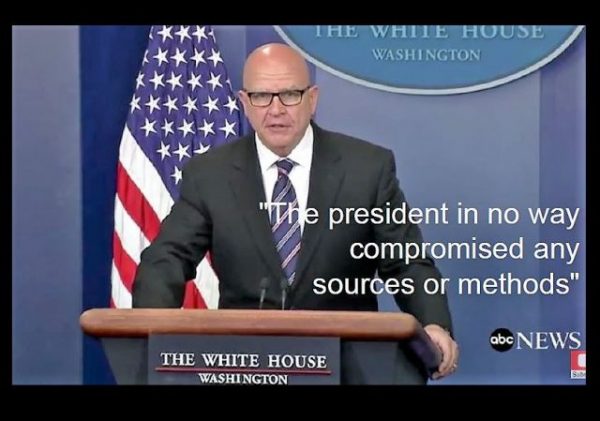 Posted by
Mary Chastain
▪
Tuesday, May 16, 2017 at 11:33am
5/16/2017 at 11:33am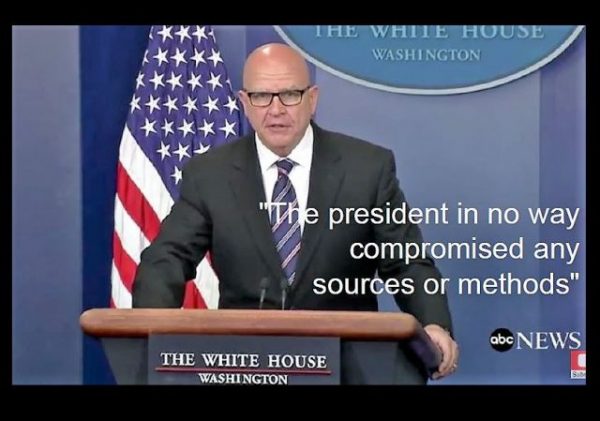 Yesterday, The Washington Post caused mass hysteria when it released a report that President Donald Trump provided highly classified information to the Russian Foreign Minister and Ambassador. Of course the publication used anonymous sources.
National Security Advisor H.R. McMaster denied the story through a written statement and in front of the press....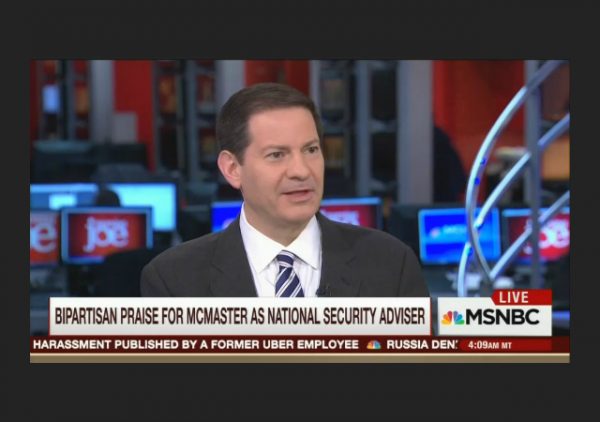 Posted by
Mark Finkelstein
▪
Tuesday, February 21, 2017 at 8:30am
2/21/2017 at 8:30am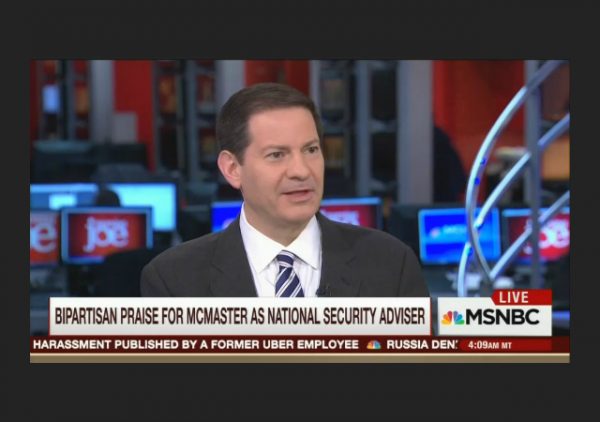 Mike Barnicle, of all people, set the tone for the opening segment of today's Morning Joe, exclaiming "thank you, Jesus" in response to President Trump's pick of H.R. McMaster to take over from Michael Flynn as National Security Adviser.
The segment was one belated Valentines Day bouquet of praise for McMaster, coming...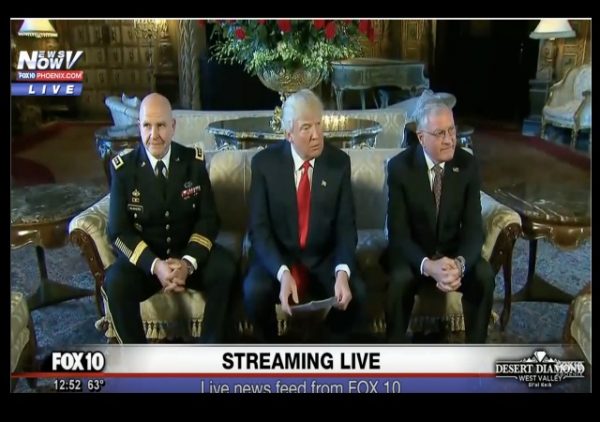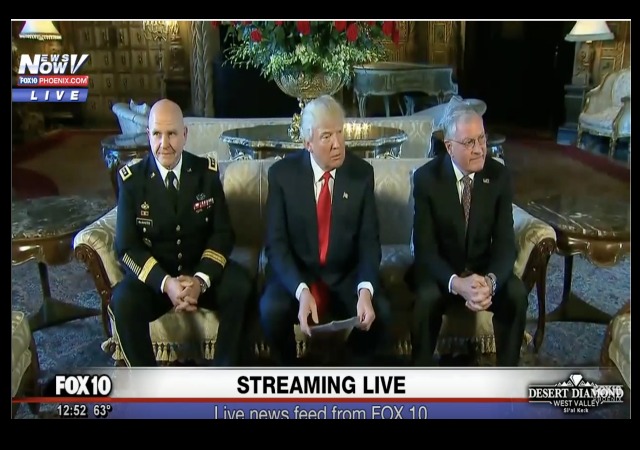 Posted by
Mary Chastain
▪
Monday, February 20, 2017 at 4:00pm
2/20/2017 at 4:00pm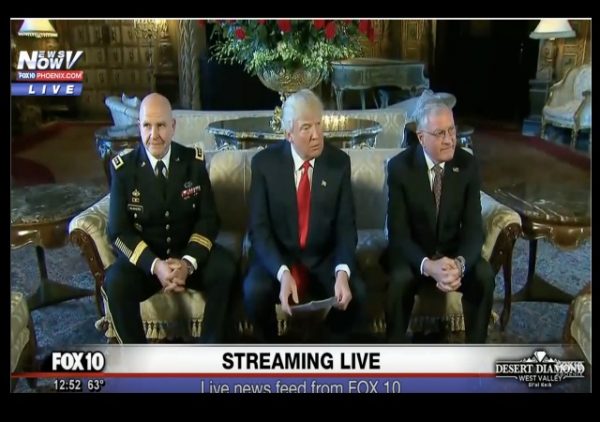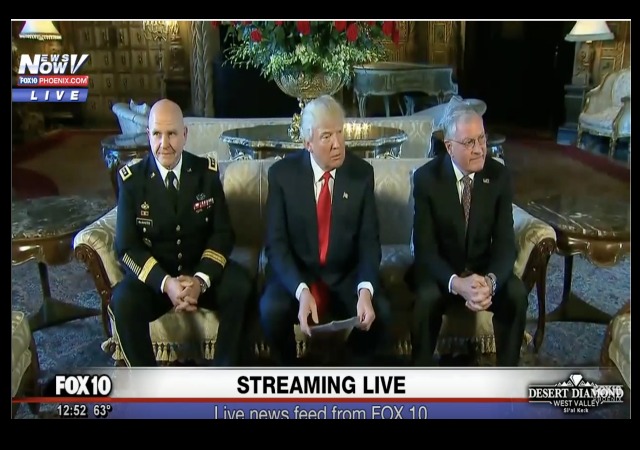 President Donald Trump has picked U.S. Army Lt. Gen. H.R. McMaster as his new national security adviser. Acting national security adviser Keith Kellogg will remain as chief of staff to the National Security Council:
"I think that combination is something very, very special," Trump said of the pair.