Posted by
Kemberlee Kaye
Thursday, March 22, 2018 at 7:14pm
| 3/22/2018 - 7:14pm
Thursday, Trump announced via Twitter that H.R. McMaster would be leaving his post as National Security Advisor and would be replaced by former UN Ambassador, the mustachioed John Bolton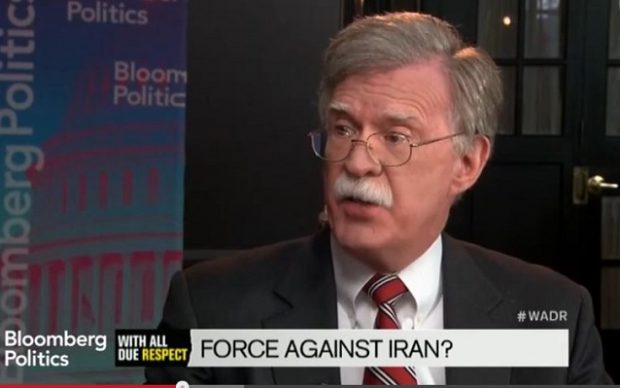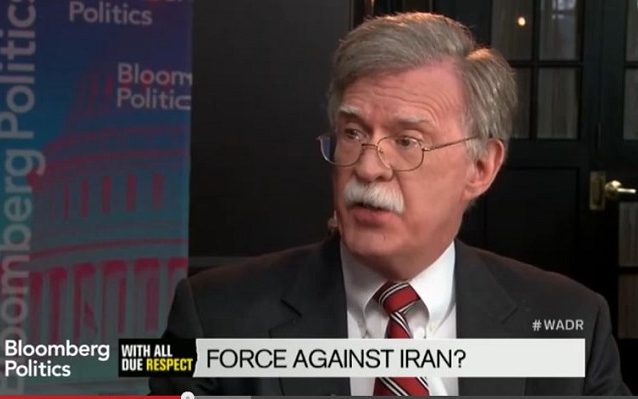 H.R. McMaster is the latest White House staffer to leave in Trump's administrative shakeup.

Thursday, Trump announced via Twitter that H.R. McMaster would be leaving his post as National Security Advisor and would be replaced by former UN Ambassador, the mustachioed John Bolton.
I am pleased to announce that, effective 4/9/18, @AmbJohnBolton will be my new National Security Advisor. I am very thankful for the service of General H.R. McMaster who has done an outstanding job & will always remain my friend. There will be an official contact handover on 4/9.

— Donald J. Trump (@realDonaldTrump) March 22, 2018
According to The Guardian, McMaster resigned and will also retire from the US army when he leaves the White House.
HR McMaster has resigned as Donald Trump's national security adviser and will be replaced by the hawkish former US ambassador to the United Nations John Bolton, the president announced on Thursday night.

Bolton has advocated using military force against Iran and North Korea and has taken a hard line against Russia.

Trump announced the switch in a tweet, writing that he was "thankful for the service of General HR McMaster who has done an outstanding job & will remain my friend".

The changing of the guard will take place on 9 April, Trump said.

An official said that there were no incidents that led to McMaster's exit, and that it was instead the result a continuing conversation between McMaster and the president.

In a statement, McMaster, 55, said he would be retiring from the US army at the same time as leaving the White House. He thanked Trump and the members of the team, who he said had "worked together to provide the president with the best options to protect and advance our national interests".
Bolton was considered for Secretary of State before Trump chose Rex Tillerson, who was also relieved of his post recently.
The former UN Ambassador has since worked as a Fox News contributor.
Some reaction:
Congrats to John Bolton, a hard-headed realist with extensive diplomatic and governmental experience. He will serve this WH well

— Rich Lowry (@RichLowry) March 22, 2018
If you combine the best qualities of HR McMaster and John Bolton you'd have a fantastic NSA who also looks like Wilford Brimley pic.twitter.com/Bk81hpvje8

— Greg Pollowitz (@GPollowitz) March 22, 2018
I'm a big fan of @AmbJohnBolton. Terrific pick for NSA! This is a BIG win for USA. Kudos to @realDonaldTrump on the decision.

— Brad Thor (@BradThor) March 22, 2018
He told me philosophers like Edmund Burke and Adam Smith were very influential on his world view, as well as Bill Buckley and Barry Goldwater https://t.co/oO1Z4MYr84

— Jamie Weinstein (@Jamie_Weinstein) March 22, 2018
Anyways, here are two of the big interviews I've had with Bolton (one where he first suggested he might run for President) https://t.co/oO1Z4MYr84 and https://t.co/SmLza3k0tA

— Jamie Weinstein (@Jamie_Weinstein) March 22, 2018