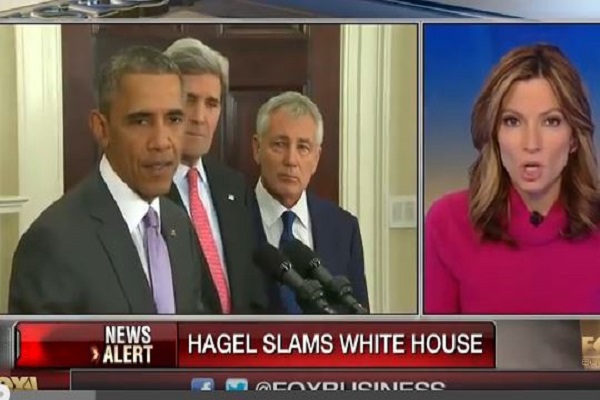 December 20, 2015
8 Comments
on
Chuck Hagel was Obama's third Defense Secretary--the other two: Robert Gates and Leon Panetta--to leave his position under difficult circumstances. As late as November 19, 2014,
Hagel told Charlie Rose
that he didn't wake up in the morning worried about his job, and in less than a week, on the 24th of November,
news broke
that Hagel had "stepped down."  Despite the rumors addressed by Rose, people were surprised by the news, and
Joe Biden is reported
to have been "ticked off" by the move. At the time,
The New York Times reported
that Hagel had stepped down "under pressure" from the White House.
Aides said Mr. Obama made the decision to remove his defense secretary on Friday after weeks of rising tension over a variety of issues, including what administration officials said were Mr. Hagel's delays in transferring detainees from the military prison in Guantánamo Bay and a dispute with Susan E. Rice, the national security adviser, over Syria policy.