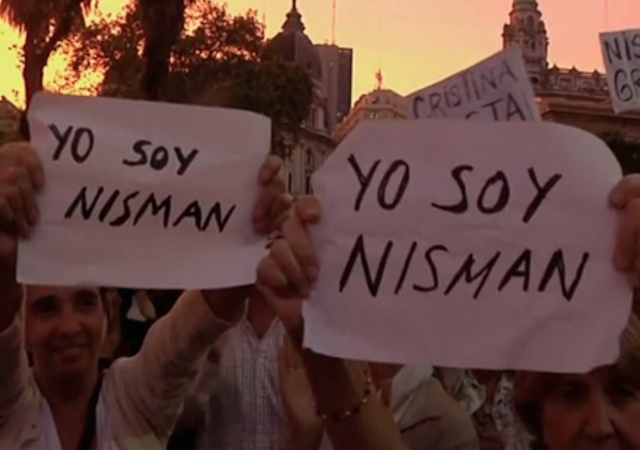 February 14, 2015
2 Comments
on
Argentinian president Cristina Fernandez de Kirchner
has been formally charged with trying to cover up the involvement of the Iranians in a bombing of a Jewish center. This comes after shocking reports that
prosecutor Alberto Nisman
had (before his suspicious death)
drafted a warrant for the arrest of Fernandez
, charging her of attempting to shield Iranian officials from responsibility for the bombing. Nisman was found dead in his home
a day before he was slated to testify against the current Argentinian government
.
BBC News explains how
the scandal has ballooned for the Argentinian president:
Although this was an expected move, it could not have come at a worse time for the Argentine president. Cristina Fernandez de Kirchner was already facing criticism for the way she has been managing the Nisman case, which has become the worst crisis of her political career so far. Now she will also face pressure from the judiciary, which is demanding an unprecedented investigation into a sitting president - one that could end up with an impeachment-like process if she is found guilty. Meanwhile, prosecutors are calling for a massive protest on the streets of Buenos Aires next week in what is expected to become the largest anti-government march in recent years. Opposition leaders, unions and even the Catholic Church are joining calls for a fair and independent investigation into a death that has shocked this nation.