Posted by
Mike LaChance
Friday, August 28, 2020 at 6:00pm
| 8/28/2020 - 6:00pm
"It's very little, and very late, maybe even too late to save his campaign."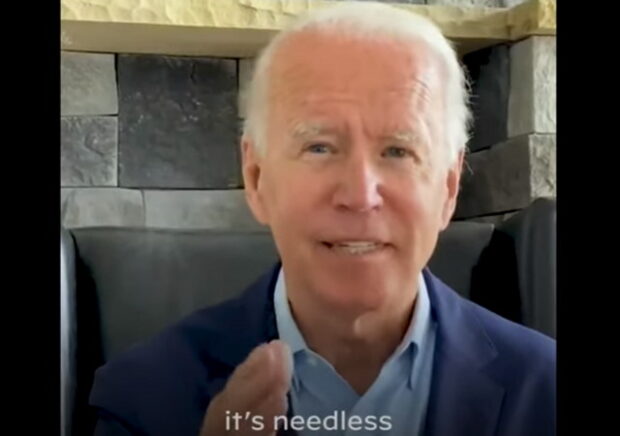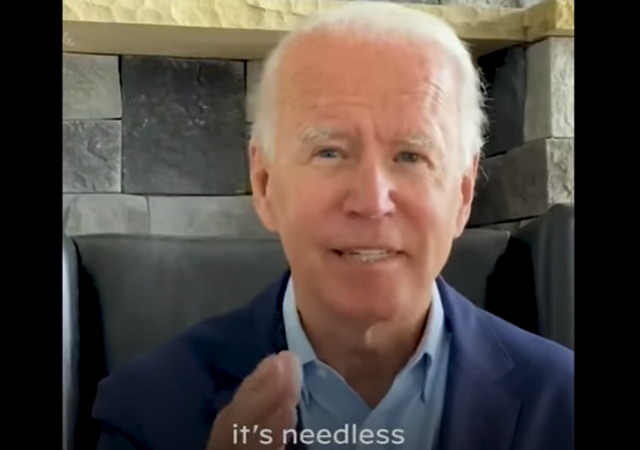 When it comes to riots and violence in American cities, the silence from Democrats has been deafening. Over the course of their national convention, the subject never came up, even once.
Joe Biden finally said something on Thursday.
Michael Goodwin of the New York Post says it's too late:
Joe Biden finally breaks silence on urban violence, too late

For the first time in three days, the biggest political news of the day didn't come out of the Republican convention. It came out of a basement in Delaware.

Joe Biden finally raised an objection to the riots, arson, murder and looting tearing apart American cities. To be sure, his wasn't a strong voice, but at least he finally broke his silence.

"The needless violence won't heal us," the Democrats' nominee said in a statement focused mostly on the police shooting of Jacob Blake in Kenosha, Wis.

It's very little, and very late, maybe even too late to save his campaign.

Dems made what I believe to be a historic error in failing to say a single word — a single word — about the national urban crisis during their convention last week. They said nothing about the violence and the tent cities of homeless popping up everywhere, yet embraced the Black Lives Matter movement, frequently criticized the police and romanced protesters as a new wave of selfless heroes.
See the video below:
It's very important to note, that Biden finally took this step one day after Don Lemon of CNN warned Democrats that this was beginning to have a negative impact on their polling numbers.
Media reporter Joe Concha writes at The Hill:
CNN's Lemon warns of Democratic 'blind spot' on 'riots': 'It shows up in the polling'

CNN's Don Lemon said Tuesday night that Democrats "ignoring" riots in some U.S. cities represents a "blind spot" for the party, and called on Democratic presidential nominee Joe Biden to address the problem because it is "sticking" in polling and focus groups.

The perspective comes after deadly violence continued in Kenosha, Wis., with three shot and two dead amid rioting following the police shooting of Jacob Blake.

Lemon called Kenosha a "Rorschach test for the entire country" during his handoff with 9 p.m. anchor Chris Cuomo.

"It's showing up in the polling. It's showing up in focus groups. It is the only thing right now that is sticking," Lemon said ahead of "CNN Tonight" on Tuesday. "The riots and the protests have become indistinguishable."
See Don Lemon's comments below:
"The rioting has to stop… it's showing up in the polling, it's showing up in focus groups." Don Lemon pic.twitter.com/xiFsowHbhb

— JohnWMarxII (@JohnWMarxII) August 26, 2020
This is what it took for the Democrat nominee for president to finally speak up about the riots. Not the destroyed lives, businesses, or neighborhoods, but bad polling.
That should tell you everything you need to know.
Featured image via YouTube.