Posted by
Mary Chastain
Tuesday, May 19, 2020 at 3:00pm
| 5/19/2020 - 3:00pm
The Board of Elections will not appeal this decision.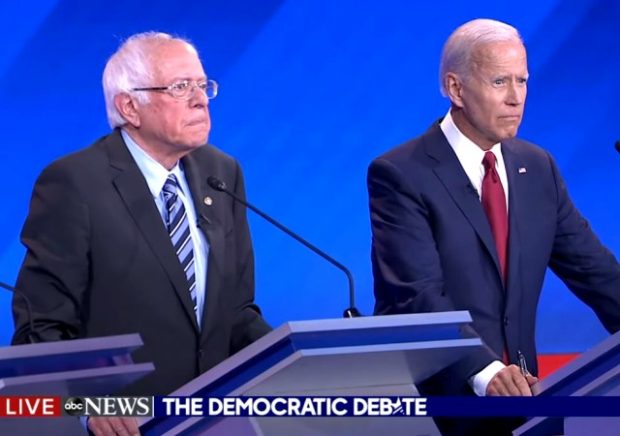 The Second Circuit Court of Appeals upheld a previous ruling that New York must hold its Democratic primary on June 23.
Democratic Gov. Andrew Cuomo originally moved the April 28 primary to June when Wuhan coronavirus cases went through the roof.
The State Board of Elections tried to cancel the primary back in April:
Commissioner Douglas Kellner said the Democratic Party has settled on former Vice President Joe Biden as its standard-bearer, and holding a primary amounted to an unnecessary "beauty contest" that could put voters and poll workers at risk.

—

The Board of Elections relied on a statute enacted as part of the state budget on April 3. It allowed the board, in light of the pandemic, to remove from the primary ballot any presidential candidate—and people running to support them as delegates at the party's nominating convention—who had publicly suspended their campaign.
Former presidential candidate Andrew Yang filed a lawsuit against the board, claiming the cancellation stripped the candidate and his delegates of their constitutional rights.
Sanders dropped out but wanted to remain on the remaining ballots to gather delegates as a way to persuade the Democratic Party to adopt his radical views.
District Judge Analisa Torres ruled in favor of Yang on May 5.
The Board of Elections appealed. But the judges upheld the previous ruling:
"After reviewing the record, we affirm the order granting the application for a preliminary injunction for substantially the reasons given by the District Court in its thorough May 5, 2020 Opinion and Order," said the ruling signed by Circuit Judges Amalya Kearse, Dennis Jacob and Jose Cabranes.

"We have reviewed all of the remaining arguments raised by Defendants on appeal and find them to be without merit. For the foregoing reasons, we AFFIRM the May 5, 2020 order of the District Court."
Kellner said the board will not appeal this decision "so we can focus all of our attention on the daunting tasks of managing the primary election in a way that minimizes the risks to the public and to election workers."