Posted by
Mary Chastain
Sunday, March 15, 2020 at 5:30pm
| 3/15/2020 - 5:30pm
"Events are moving rapidly and my highest priority is protecting the health of our poll workers, their families, and the community at large."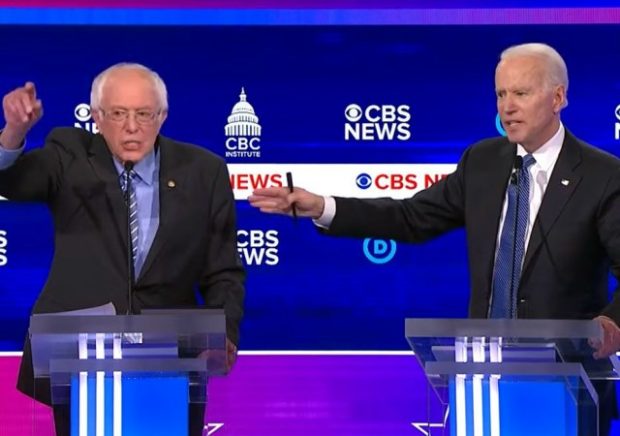 On Friday, Louisiana postponed its primary to June 20 due to the coronavirus.
Georgia joined Louisiana on Saturday. State officials pushed its March 24 primary to May 19 while pausing in-person early voting.
From AJC:
The state rescheduled the presidential vote previously scheduled for March 24 until May 19, the same date as the regular primary for a U.S. Senate seat and many other offices, elections officials told The Atlanta Journal-Constitution on Saturday.

"Events are moving rapidly and my highest priority is protecting the health of our poll workers, their families, and the community at large," said Secretary of State Brad Raffensperger.

Early voting in the presidential primary ended a week early on Saturday and will resume April 27. Louisiana on Friday pushed back its April 4 primary to June 20. All votes already cast will be counted in May.

More than 279,000 Georgians cast ballots during two weeks of early voting in the contest, which features a matchup between Joe Biden and Bernie Sanders on the Democratic ballot and President Donald Trump as the lone contender on the GOP ticket.
AJC reported that coronavirus has hit 66 people in Georgia and one died from the virus.
On Saturday, Gov. Brian Kemp declared a public health emergency.
Democratic Party of Georgia Chairwoman Nikema Williams said the party wants to help "protect the health and safety of all Georgians" while giving them "the opportunity to vote." But the party recognized that "in-person voting could compromise both goals."
On Tuesday, Arizona, Florida, Illinois, and Ohio will vote. None of those states have plans to postpone voting. However, those states will extend "absentee voting deadlines" and offer "cotton swabs to use on touchscreen machines."