Posted by
Mary Chastain
Friday, November 1, 2019 at 12:00pm
| 11/1/2019 - 12:00pm
"…despite the fact that I pay millions of dollars in city, state and local taxes each year, I have been treated very badly by the political leaders of both the city and state."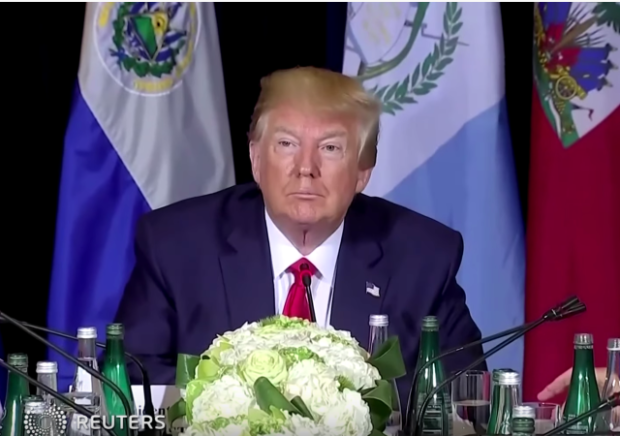 President Donald Trump announced this morning that he and his family will officially leave New York once his presidency comes to an end.
Due to the bad treatment he's received from New York, the Trump family will make Palm Beach, FL, their permanent home. His Mar-a-Lago Club is located in that city.
1600 Pennsylvania Avenue, the White House, is the place I have come to love and will stay for, hopefully, another 5 years as we MAKE AMERICA GREAT AGAIN, but my family and I will be making Palm Beach, Florida, our Permanent Residence. I cherish New York, and the people of…..

— Donald J. Trump (@realDonaldTrump) November 1, 2019
….New York, and always will, but unfortunately, despite the fact that I pay millions of dollars in city, state and local taxes each year, I have been treated very badly by the political leaders of both the city and state. Few have been treated worse. I hated having to make….

— Donald J. Trump (@realDonaldTrump) November 1, 2019
….this decision, but in the end it will be best for all concerned. As President, I will always be there to help New York and the great people of New York. It will always have a special place in my heart!

— Donald J. Trump (@realDonaldTrump) November 1, 2019
Trump and his wife Melania made it official in September.
Many people leave New York due to taxes, laws, and regulations. It reminds me of why people leave Illinois. Not only will it save Trump money, but also his family. New York's estate tax rate tops out at "16 percent for estates larger than $10.1 million."
From The New York Times:
In an article in the Florida Bar Journal in January 2019, three lawyers with Proskauer Rose wrote about the recent wave of people moving from New York to Florida in "large part" because of the repeal of the state and local tax deduction that was a byproduct of the tax bill that Mr. Trump signed into law in 2017.

"While it may be easy enough for an individual to buy a home in Florida and move, the act of physically moving to Florida is only part of the battle," the three wrote.

"The real challenge is proving by clear and convincing evidence that the individual is no longer a New York domiciliary and does not qualify as a New York statutory resident for New York State income tax purposes," they said.

—

David Pratt, a partner at Proskauer Rose and one of the authors of the Florida Bar Journal piece, said Mr. Trump had probably changed his primary residence for the same reason other people have left New York.

"What he's doing is not any different than what a lot of individuals from New York are doing, and they're becoming Florida residents," Mr. Pratt said.
Of course New York Gov. Andrew Cuomo responded the way you'd expect.
Good riddance.

It's not like @realDonaldTrump paid taxes here anyway…

He's all yours, Florida. https://t.co/9AX0q1aBkQ

— Andrew Cuomo (@NYGovCuomo) November 1, 2019