Posted by
Mary Chastain
Wednesday, January 23, 2019 at 11:34am
| 1/23/2019 - 11:34am
Didn't take long for people to correct her.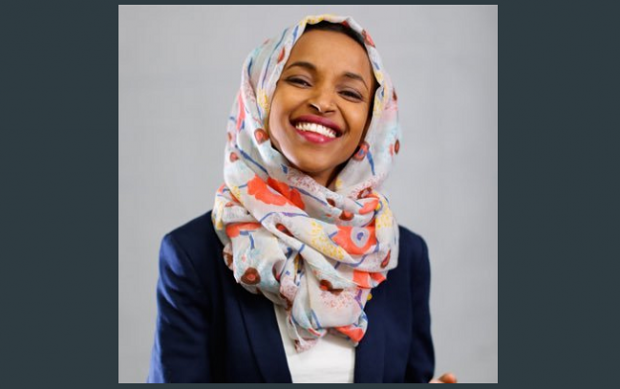 Rep. Ilhan Omar (D-MN) has only been in Congress for a few weeks, but she has faced backlash day after day for remarks. The latest comes from a tweet that attacked the Covington Catholic students three days after the incident.
She has since deleted the tweet.
Now @IlhanMN has deleted her tweet from last night. pic.twitter.com/g9mpOVGObz

— Jeryl Bier (@JerylBier) January 23, 2019
Needless to say people eagerly corrected her.
You are a shameless liar!

Not only did the boys not taunt the "5 black men," but it was actually the 5 members of the Black Hebrew Israelites who taunted not only the boys, but other black men AND women who tried to interject & stop their racial slurs against Native Americans! pic.twitter.com/OqDqxqGr0I

— The Reagan Battalion (@ReaganBattalion) January 23, 2019
Hi @IlhanMN here's a fact-check:
• The 1 boy who said that was not with the Covington Catholic group
• The 5 Black men called the boys f*ggots, crackers, racially taunted a Black boy, the boys didn't retaliate
• Show us one racist chant on video from the boys, there isn't one

— Robby Starbuck (@robbystarbuck) January 23, 2019
-The single boy who yelled "it's not rape if you enjoy it" isn't from Covington
-The 5 black men yelled at them, calling them "faggots," "child molesters," and "crackers"
-Sandmann's family hired a PR firm to protect themselves from the smears being spread by people just like you https://t.co/6896hxlW7Z

— Caleb Hull (@CalebJHull) January 23, 2019
@IlhanMN tweeted an article from Rewire News, an absurdly far-Left publication that blamed Jews for being too critical of Farrakhan (among other things). Notice how much of the supporting fire comes from the repulsive @jdforward. https://t.co/WwvIrsg8do pic.twitter.com/YDRCoop6mS

— David Reaboi (@davereaboi) January 23, 2019
Remember… The Black Hebrew Israelis are a hate group… Even the SPLC defines them as such.

And @IlhanMN sided with them. https://t.co/PXftpFlr6t

— Pradheep J. Shanker, M.D., M.S. (@Neoavatara) January 23, 2019
You are evil. If Democrats had any standards, you would have already been censured. https://t.co/FozsUpMalh

— (((AG))) (@AG_Conservative) January 23, 2019