Posted by
Fuzzy Slippers
Saturday, July 7, 2018 at 6:00pm
| 7/7/2018 - 6:00pm
Rep Zeldin: "In the US, political scores are settled at the ballot box, not by trying to kill your political opponents."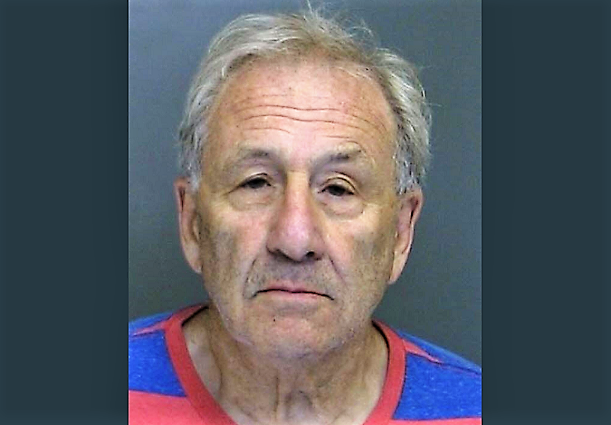 A 75-year-old man has been arrested for threatening to kill President Trump supporters, including those of GOP Congressman Lee Zeldin (R-NY).
The man, Martin Astrof, showed up at Zeldin's campaign headquarters in Long Island and threatened to kill a volunteer there as well as other supporters of Trump and Zeldin before nearly hitting the volunteer with his car.
Astrof was later arrested at his home and has been charged with making terroristic threats and reckless endangerment.
Man Arrested for Making Terroristic Threats and Reckless Endangerment https://t.co/OrOvBCPY1V

— Suffolk County PD (@SCPDHq) July 7, 2018
A Long Island man was arrested Friday for threatening to kill supporters of President Donald Trump and Republican Rep. Lee Zeldin – then nearly hitting a Zeldin campaign staffer with his car, according to Suffolk County police. It was the latest in a string of attacks against the administration and its allies.

Martin Astrof, 75, of Nesconset, "became irate" at the Suffolk County campaign headquarters of Rep. Lee Zeldin at 11:15 a.m. Friday, local police said.

He threatened to kill a campaign worker, as well as other Zeldin and Trump supporters – then "backed his car up in an aggressive manner nearly striking the worker," according to authorities.

Astrof fled the scene and was arrested at his home Friday afternoon. He was expected to be arraigned Saturday on a felony charge of making a terroristic threat, and on second-degree reckless endangerment charges.
Representative Zeldin identified the campaign worker as Donato Panico and Astrof as a "NY-1 Dem."
I presented this flag 2 wks ago from Donato Panico, flown over WTC site & Iraq, to @RealDonaldTrump. A NY-1 Dem today tried to run Donato over w a vehicle & threatened to kill him for backing Pres Trump & I. Ppl shouldn't fear death or serious injury for backing their Pres & Rep. https://t.co/S9lbUlY8We

— Lee Zeldin (@RepLeeZeldin) July 7, 2018
Astrof had driven to the Nesconset, N.Y., campaign office of U.S. Rep. Lee Zeldin, and become "irate with a campaign worker" and threatened to kill him and Trump supporters, police said.

Authorities said that after making the threats, Astrof backed his car up in an "aggressive manner," nearly striking the worker before driving home.

. . . .  Zeldin identified the campaign worker as Donato Panico, a deli owner who helped feed first responders after the attacks of 9/11 and was given an American flag flown near ground zero as thanks.

The congressman, who is running for re-election in New York's 1st Congressional District, presented the flag to President Trump at Panico's request.
Zeldin notes that "In the US, political scores are settled at the ballot box, not by trying to kill your political opponents."
In the US, political scores are settled at the ballot box, not by trying to kill your political opponents. Donato Panico is a great American, supporter of @realDonaldTrump & one of my campaign vols. He shouldn't have been targeted like this today for his passion & involvement. https://t.co/Rh8Ae6MR4x

— Lee Zeldin (@leezeldin) July 7, 2018