Posted by
Mary Chastain
Thursday, July 12, 2018 at 1:00pm
| 7/12/2018 - 1:00pm
Rep. Joe Crowley remains on ballot under Working Families Party, and she's angry.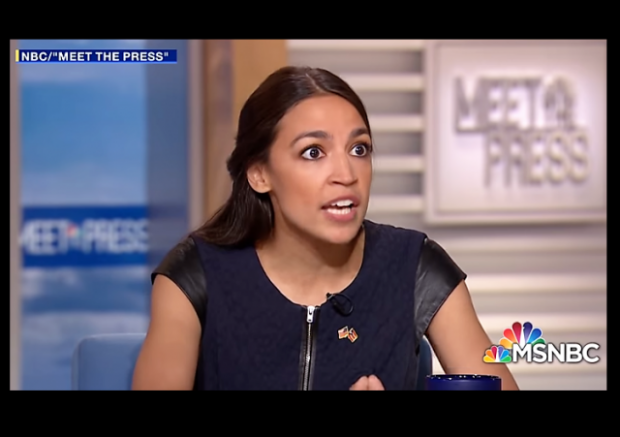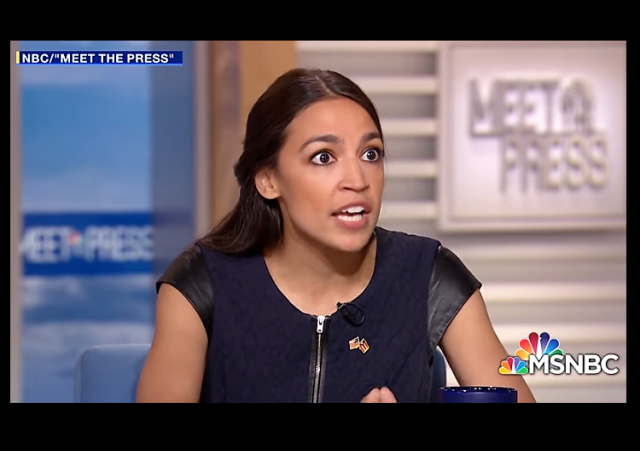 Democratic Socialist Alexandria Ocasio-Cortez caused one of the biggest upsets a few weeks ago when she defeated incumbent Rep. Joe Crowley in the primary.
Everything seemed fine and dandy, but now Ocasio-Cortez has accused the veteran politician of mounting a third party challenge.
.@repjoecrowley stated on live TV that he would absolutely support my candidacy.

Instead, he's stood me up for all 3 scheduled concession calls.

Now, he's mounting a 3rd party challenge against me and the Democratic Party- and against the will of @NYWFP.https://t.co/Xvb6Jk8N8q

— Alexandria Ocasio-Cortez (@Ocasio2018) July 12, 2018
It seems a portion of a recent New York Times has upset Ocasio-Cortez even though it contains Crowley's refusal:
Even in Ms. Ocasio-Cortez's district, the Working Families Party line was won by Mr. Crowley, who had secured that party's endorsement. Bill Lipton, state director of the Working Families Party, said he immediately reached out to Mr. Crowley's campaign to request that he vacate the line.

To Mr. Lipton's chagrin, his campaign declined; Mr. Crowley will remain on the ballot in November. "You'd think that given the moment we're in," said Mr. Lipton, "that Democratic leaders would want to help progressive forces to unite."

Asked about Mr. Crowley's plans regarding the Working Families Party line, a campaign spokeswoman said only: "Joe Crowley is a Democrat. He's made clear he is not running for Congress and supports the Democratic nominee in NY-14."
The Times noted that vacating it isn't that easy:
The Working Families Party must go through a convoluted legal maneuver, essentially nominating the unwanted primary winner for another electoral position on the ballot — often one that he or she has little chance of winning, like a county clerkship in a region of the state dominated by the other party.

"It's very quirky," said Jerry H. Goldfeder, an election lawyer and an adjunct professor at Fordham University School of Law. "It demonstrates how the various minor parties sometimes have inordinate control over the way the ballot looks, and that causes confusion in the electorate."

In the case of a write-in victory, a candidate can accept or decline the nomination. If the candidate declines, the party is free to nominate someone else; if the candidate accepts, the party is stuck.
Yes, Ocasio-Cortez should have concerns when it comes to this because most people stayed home for the primary:
But only about 13 percent of registered Democrats turned out to vote in the 14th Congressional District that takes in parts of Queens and the Bronx, according to a preliminary city Board of Elections tally.

There are 214,750 active registered Democratic voters in the district. Only 27,744 voted, and Ocasio-Cortez won by more than 4,000 votes.
Crowley took to Twitter to remind Ocasio-Cortez that he is not running:
Alexandria, the race is over and Democrats need to come together. I've made my support for you clear and the fact that I'm not running. We've scheduled phone calls and your team has not followed through. I'd like to connect but I'm not willing to air grievances on Twitter. https://t.co/hxEeWEpI2O

— Joe Crowley (@JoeCrowleyNY) July 12, 2018
Lots questions about WFP line. Was honored to have their support. I'm not running. For record you can only be removed from the ballot if 1) you move out of NY; 2) die; 3) be convicted of a crime; 4) accept a nomination for another office (in a place I don't live).

— Joe Crowley (@JoeCrowleyNY) July 12, 2018
I don't plan on moving out of New York, have a clean record, hope God's will is that I don't die, and won't commit what I honestly believe to be election fraud. https://t.co/Cxk3s5zALi

— Joe Crowley (@JoeCrowleyNY) July 12, 2018
When it comes to the phone calls, a Crowley aide told Politico that the missed calls happened "due to hang-ups on her end" and that "she's doing it to be politically craven." The aide also said that text messages show "Crowley's team reached out asking" for her phone number and it took her campaign "hours to respond."
To top it off, the staffer stated "that Corbin Trent, a spokesman for Ocasio-Cortez's campaign, called Crowley's team Thursday to admit the information she blasted out on twitter was 'a mistake.'"