Posted by
Mary Chastain
Sunday, March 11, 2018 at 6:00pm
| 3/11/2018 - 6:00pm
WHAT is going on with this police department?!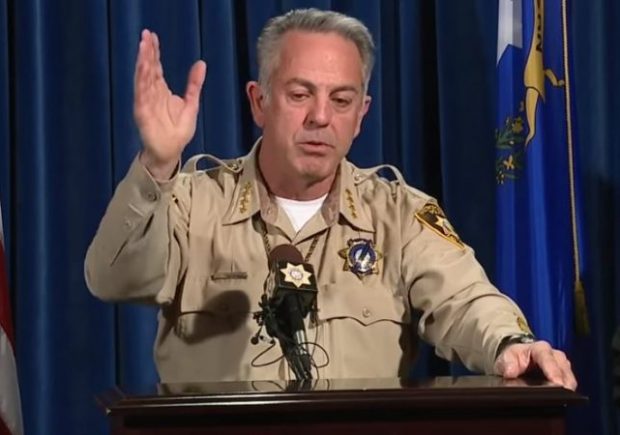 The mystery around last year's massacre in Las Vegas continues to deepen as a judge ruled that the Las Vegas police cannot charge huge fees to the media for information.
Yes, the police wanted to charge the media up to almost $500K for such info.
In February, Judge Richard Scotti ordered the department "to release all of the evidence from the Las Vegas mass shooting." They have not done thing.
Instead, the police stated in a court brief that they want the media "to pay nearly $500,000 before the public gets access to hundreds of hours of video, 911 calls and upwards of 800 reports."
Scotti said no:
"An excessive fee is the antithesis to government accountability," the judge wrote in his decision. "The government cannot frustrate the Media's efforts to obtain information on behalf of the public by charging exorbitant fees."
Even the Associated Press has sued the police department. All of the media organizations have accused the department of violating public records laws.
Scotti noted that "it could take up to six months" for the police to comply with the order. Another hearing will take place this month that will involve an update on the order:
Records could shed light on the response by public agencies and emergency workers when the shooter opened fire for more than 10 minutes from 32nd-story windows of a casino hotel room into an open-air concert crowd of 22,000 people below.

The judge ruled that Las Vegas police can charge 81 cents a page for evidence logs and interview reports, including 31 cents a page for copying and 50 cents a page for staff time.

Scotti noted that police said there are almost 750 hours of body camera recordings from the shooting. The judge said police can recover copy costs for body camera footage and 911 audio recordings, including time to reproduce them and the cost of the DVD, flash drive, CD or other medium.

Media companies can also be billed for what the judge termed "pre-copy preparations" of incident dispatch logs.
Fifty-eight people died in October when, from the Mandalay Bay, Steve Paddock opened fire on a crowd of people. So far we have absolutely nothing, including a motive. Authorities have his laptop, but it does not have the hard drive.
But what is it with these officials? Last month, the coroner refused to comply with a court order release Paddock's autopsy. He claimed he has not finalized the autopsy even though Paddock was cremated in December.
Everyone has remained confused over this massacre and a lot of that confusion has come from the police. Professor Jacobson noted the odd things about the shooting, including details about Paddock. Then the police changed the story on the timeline. A few days later, the department said the critical 6-minute shooting gap doesn't exist.
Something tells me they're just trying to save their booties.