Posted by
Mary Chastain
Friday, September 15, 2017 at 2:30pm
| 9/15/2017 - 2:30pm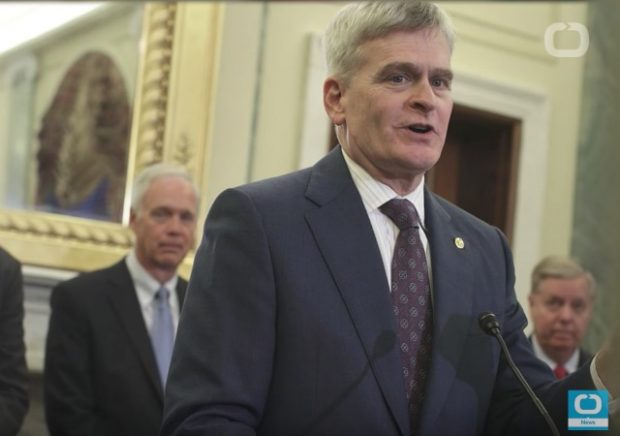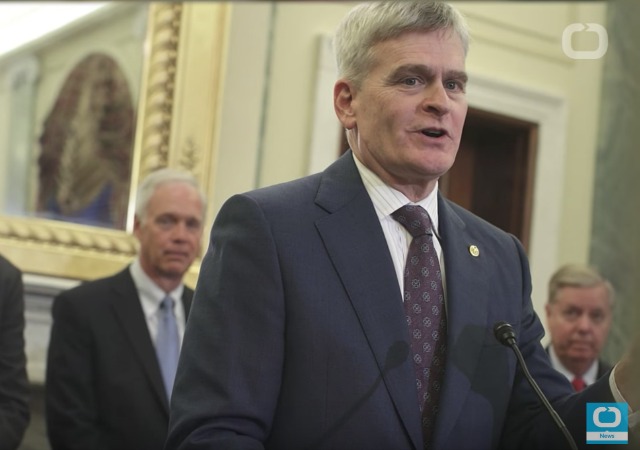 Sen. Bill Cassidy (R-LA) announced today that he is very close to have the votes needed to repeal Obamacare with the bill he coauthored with Sen. Lindsey Graham (R-SC). From The Washington Times:
"We are thinking that we can get this done by Sept. 30," Sen. Bill Cassidy, Louisiana Republican who co-wrote the bill with Sen. Lindsey Graham of South Carolina, said Friday.

Republican leadership seemed to greet the bill with a shrug when it dropped this week, yet Mr. Cassidy said the idea "took off" during a Thursday luncheon that focused on health care.

The senator said his informal whip count stands at "48 or 49" GOP votes, suggesting they are close to the 50-vote threshold needed to pass a bill, using Vice President Mike Pence as a tie-breaker.
The Washington Times detailed the plan:
Under the plan, Obamacare money that pays for an expansion of Medicaid and that subsidizes coverage for many of those who buy insurance on the exchanges would be pooled and instead given to states as block grants. The states would then tailor the money to their own health care plans.

The bill would immediately repeal Obamacare's individual mandate requiring people to get covered or pay a tax and its rule requiring large employers to provide coverage or face crippling penalties. It also scraps the 2010 law's tax on medical device sales.
Apparently a closed-door luncheon with Republicans boosted Cassidy's confidence over the bill. Cassidy and Graham hope "the Senate Republican leadership and possibly President Donald Trump to lend support in the coming days, to push it over the finish line."
But Cassidy and Graham do not have the support of their Republican colleague Rand Paul.
Why continue putting out bills breaking our promise to repeal.? #GrahamCassidy redistributes, doesn't repeal. It is more Obamacare Lite!

— Senator Rand Paul (@RandPaul) September 15, 2017
#GrahamCassidy sales pitch: if you like your Obamacare you can keep your Obamacare. No thanks.

— Senator Rand Paul (@RandPaul) September 15, 2017
That's one defection. The Republicans can afford only one more, but no more than two. The other three in the air are John McCain, Lisa Murkowski, and Susan Collins, all of which opposed the last repeal attempt.
McCain has a little support for this bill, but wants it to "go through the regular committee process." Collins said she is still looking it over, but has a problem with defunding Planned Parenthood.
Politico points out that getting it done by the end of the month may not happen since the CBO still has to score "the bill's effects and senators are still sorting through how their states would fare under legislation that would dismantle Obamacare in favor of sending black grants to individual states." The CBO doesn't bother Cassidy:
The Louisiana Republican preemptively dismissed any CBO calculations showing coverage losses, arguing the agency puts too much faith in Obamacare's individual mandate, and that his plan would incentivize governors to get more residents covered.

CBO's reports played a large part in derailing the GOP's previous repeal bills, after moderate Republicans balked at projections showing millions more would go uninsured compared with Obamacare.

"I just don't care about the coverage numbers, because their methodology has proven to be wrong," he said of CBO. "And ours, frankly, empirically, is correct."