Posted by
Mary Chastain
Tuesday, June 6, 2017 at 6:06pm
| 6/6/2017 - 6:06pm
Obamacare claims another victim.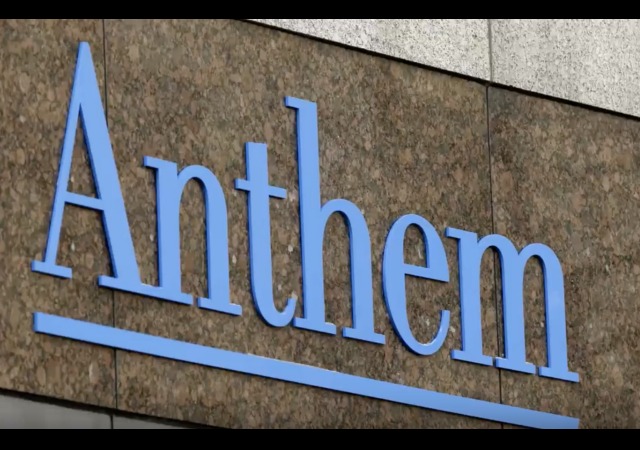 Anthem Inc, a prominent national health insurance company, has decided to leave Ohio's health insurance exchange citing a volatile market.
It's another example of Obamacare's collapse, especially since Anthem became "a major player in the individual insurance market created by the federal health care law." From The New York Times:
Ohio state insurance officials said they were reviewing their options but put the blame squarely on the federal health care law. "For the past few years we have seen a weakening in the federal insurance marketplace as a number of companies have withdrawn from the exchange," the state agency said in a statement. "We have always argued the private insurance market is the most severely impacted by the federal law and that is where Congressional action is needed to restore stability."
Anthem has not made a decision to pull out of other states yet. But without Anthem, at least 18 counties in Ohio will not have "available ACA marketplace plans." The Wall Street Journal reported:
In announcing the decision, Anthem said that setting prices and making decisions about ACA plans has become "increasingly difficult due to the shrinking individual market as well as continual changes in federal operations, rules and guidance." The insurer said the market remains "volatile," and it cited the uncertainty surrounding key issues including federal payments that help reduce costs for low-income ACA enrollees.

The insurer said an "increasing lack of overall predictability simply does not provide a sustainable path forward to provide affordable plan choices for consumers."
The company "has filed 2018 ACA plans" in Virginia, Maine, and Connecticut. It can still cancel those plans, though.
Other Recent Pullouts
Last month, Blue Cross and Blue Shield of Kansas City announced its intentions to back away from Obamacare exchanges, which could "likely leaves a swath of northwestern Missouri with no available marketplace plans for next year." WSJ continued:
The nonprofit is the sole marketplace insurer in 25 counties in Missouri, according to the Kaiser Family Foundation. Unless another insurer steps in, people who purchase individual insurance plans in those counties will have no options on the exchange, and thus will be unable to obtain federal subsidies that help pay premiums for most enrollees.
Last year, Aetna and UnitedHealth caused waves when officials pulled out of most Obamacare exchanges. These companies have lost a lot of money, which has damaged the product they provide.
In February, Aetna's CEO Mark Bertolini claimed Obamacare "is in a death spiral." He made these comments at a WSJ event:
"It's not going to get any better; it's getting worse," Bertolini said at a Wall Street Journal event.

"You saw my friend, Bruce, at Humana say, 'We're out.' "

Humana cited an unbalanced risk pool as its reason for the departure, meaning the company didn't have enough healthy people enrolled in coverage to balance out its sick customers.

"That logic shows just how much the risk pools are deteriorating in the ACA," Bertolini said.

He added: "I think you will see a lot more withdrawals this year. … There isn't enough money in the ACA as structured, even with the fees and taxes, to support the population that needs to be served."
Trump Points Out Obamacare's Failures Again
President Donald Trump had some more harsh words for Obamacare today before he met with Congressional leaders Mitch McConnell and Paul Ryan. From Fox News:
The president lashed into ObamaCare on Tuesday by citing a recent report that shows premiums have increased in Alaska by as much at 203 percent and pointing out that another major insurance company just left the health care exchange in Ohio.

"If Congress doesn't act to save Americans from this Democrat-inflicted catastrophe, next year is going to get worse," said Trump, who praised Ryan for getting the GOP-led House last month to pass its ObamaCare overhaul package.

"It was a long and difficult negotiation, but it gives a great concept to Mitch," the president said. "The Senate, I'm sure, will follow soon, get a bill across the finish line this summer."