Posted by
William A. Jacobson
Friday, October 28, 2016 at 12:40pm
| 10/28/2016 - 12:40pm
Who decides what is disrespectful?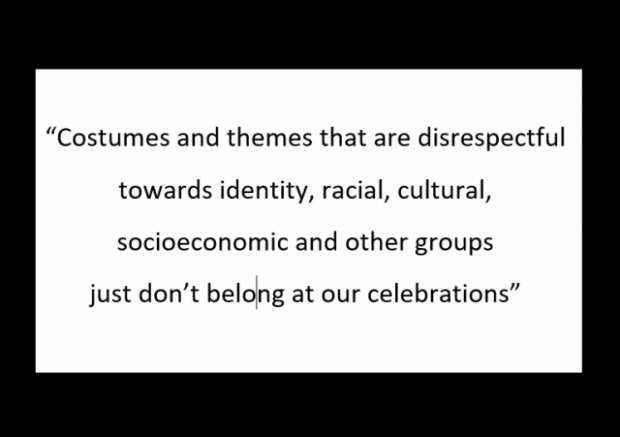 Cracking down on "offensive" Halloween is all the rage, as we have highlighted many times.
Of course, offensive is in the eye of the beholder, yet university administrators are using expansive descriptions of what is not allowed.
Toni Airaksinen is a student at Barnard College of Columbia University.
She posted this tweet:
A student at the Columbia Law School sent me this email from the Law School administration. Didn't realize grad schools costume police too! pic.twitter.com/BehWZ2cezZ

— Toni Airaksinen (@Toni_Airaksinen) October 28, 2016
An email early this morning to the Dean of Columbia Law School seeking comment and an answer to the following question has not been returned as of this writing:
"who will decide what constitutes a "disrespectful" costume?"