Posted by
William A. Jacobson
Monday, March 21, 2016 at 3:00pm
| 3/21/2016 - 3:00pm
Please find somewhere else to go.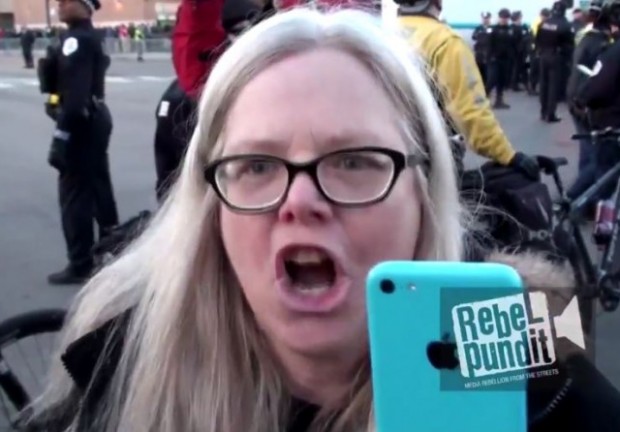 The other day we showed the full Rebel Pundit video of the anti-Trump protest on the streets of Chicago.
It was not hard to guess which segment would go viral.
It is this woman demanding that the videographer (I think it was Andrew Marcus for that segment) either leave or dismantle his white male privilege.
Now it is viral on Twitter:
When people look back on the top ten reasons Trump became president, people like this will be on the list. https://t.co/WAypeDJgbE

— Veronica ???????? (@WhitePillPopper) March 19, 2016
Entirety of modern leftist thought eloquently summed up in 20 seconds. pic.twitter.com/E3K5IRvA9M

— Tumblrisms (@Tumblrisms) March 19, 2016
Language Warning

…
Entirety of modern leftist thought eloquently summed up in 20 seconds. pic.twitter.com/E3K5IRvA9M

— Tumblrisms (@Tumblrisms) March 19, 2016