Posted by
Kemberlee Kaye
Monday, April 20, 2015 at 8:36pm
| 4/20/2015 - 8:36pm
Despicably accuse her of supporting rapists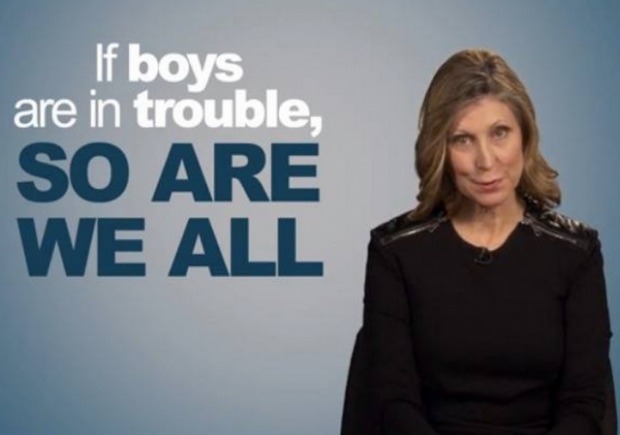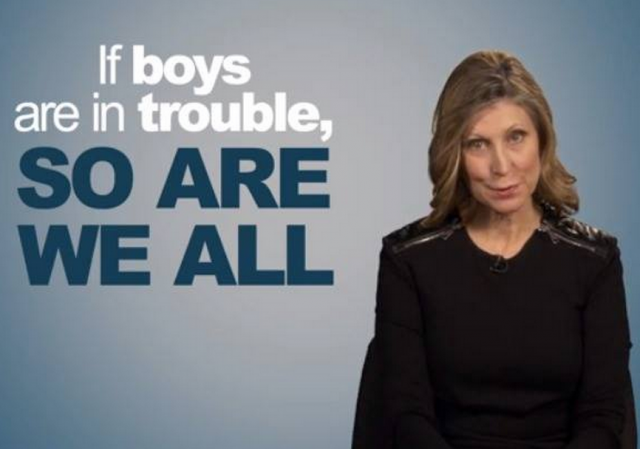 As Aleister wrote previously, Christina Hoff Summers received an… interesting response when she spoke at Georgetown Thursday night.
Ms. Sommers is the Factual Feminist at the American Enterprise Institute.
In the Oberlin Review radical feminists responded to Sommers' upcoming speech with an OpEd, "A Love Letter to Themselves." In this love letter, they accuse Sommers of being a "rape denialist" and proceeded to list her "offenses" to feminism.
The letter concluded:
So let's engage in some radical, beautiful community care, support and love. Let's make space for everyone to engage at whichever level they want/need. Let's come through for each other, both now and in the future. Trauma is an experience that threatens a person's bodily, spiritual and emotional integrity. The psychological, emotional and somatic impacts extend beyond the experience of trauma. Healing is a process that looks different for each person. Let's make space to care for all experiences of trauma and to respect those we care for. Let's focus our energy on taking care of each other and ourselves. Let's make her talk irrelevant in the face of our love, passion and power.
The event's Facebook page is hilarious. It would seem not everyone at Oberlin College believes Mr. Sommers to be a feminine anathema.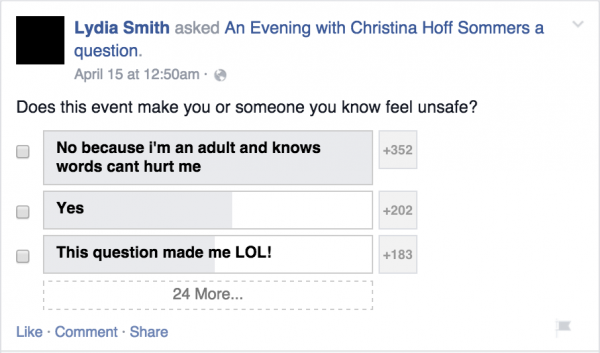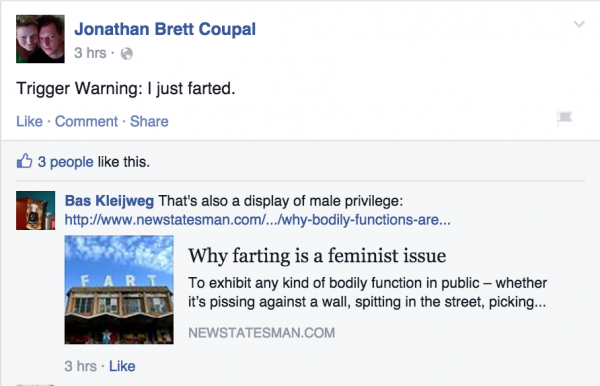 So how is Oberlin College taking Ms. Sommers' speech? At least for the radical feminists, not well.
Oh! Action! Announcements of where the the safe spaces are! The room visibly relaxes.

— Doctor Tzu (@SaintTzu) April 20, 2015
-20 min to curtain. A Policy of Dissent is disseminated. pic.twitter.com/DZ0yuroLXM

— Doctor Tzu (@SaintTzu) April 20, 2015
Support Skills! pic.twitter.com/BFwxqQ5dXq

— Doctor Tzu (@SaintTzu) April 20, 2015
According to Oberlin feminists, @CHSommers actually support rapists. Sounds legit right? pic.twitter.com/9BelvgF0Iv

— Nick Mascari (@Nick3BP) April 20, 2015
More classiness from Oberlin feminists. TRIGGER WARNING! @CHSommers @michellemalkin http://t.co/m5GY6fJe3P pic.twitter.com/VQelKD0eDi

— Nick Mascari (@Nick3BP) April 20, 2015
More protest signs at Oberlin for @CHSommers speech. http://t.co/m5GY6frDch pic.twitter.com/OkpT3G66Gv

— Nick Mascari (@Nick3BP) April 21, 2015
Oberlin students sitting in the audience with tape over their mouths. I haven't heard @CHSommers support rape yet. pic.twitter.com/tITd0csguv

— Nick Mascari (@Nick3BP) April 21, 2015
Doctor Sommers spoke some facts to a rough room tonight.
I got a couple of souvenirs.
(@CHSommers) pic.twitter.com/dJJ9hZSLuj

— Doctor Tzu (@SaintTzu) April 21, 2015
This must have hit them hard – Heresy:
.@CHSommers says if u want to close the wage gap, choose a major that pays more. Rude Oberlin audience members jeer. http://t.co/m5GY6frDch

— Nick Mascari (@Nick3BP) April 21, 2015
.@CHSommers: In college, women more apt to choose social work careers, men more likely to choose fields like engineering.

— Nick Mascari (@Nick3BP) April 21, 2015
.@CHSommers addressing the different additudes bt men and women when it comes to the workplace. Some women choose to raise families.

— Nick Mascari (@Nick3BP) April 21, 2015
UPDATE: How did Sommers react to all this? Quite well:
Fascinating time at Oberlin. Police escorts.Huge crowd. Protest signs. Dozens of women in audience taped their mouths shut with red tape.

— Christina H. Sommers (@CHSommers) April 21, 2015
After Oberlin talk went out for drinks.Some protesting feminists came along.Intense but civil discussion until 1:00 AM. Parted as friends.

— Christina H. Sommers (@CHSommers) April 21, 2015
Follow Kemberlee Kaye on Twitter