Montana


Posted by
Mary Chastain
▪
Thursday, March 8, 2018 at 6:00pm
3/8/2018 at 6:00pm
...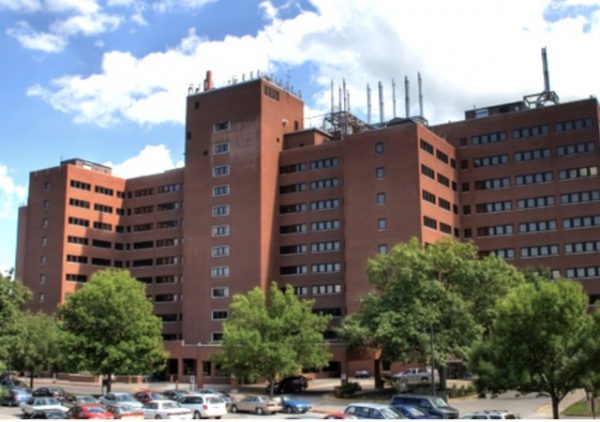 Posted by
Mary Chastain
▪
Monday, December 4, 2017 at 11:30am
12/4/2017 at 11:30am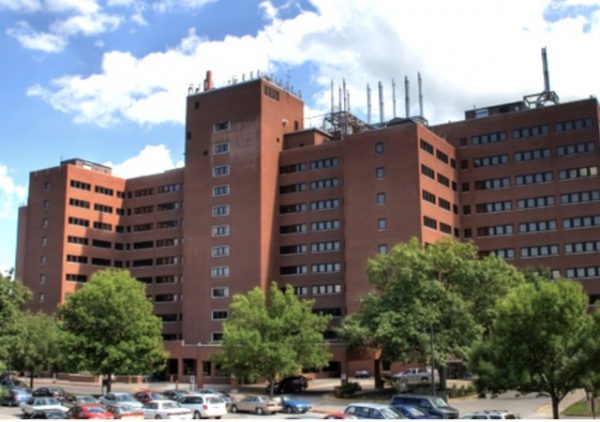 USA Today has done an excellent investigation into the Department of Veteran Affairs. Its latest bombshell shows that the VA has hired doctors they know have malpractice claims and felony convictions. How could this possibly happen? A not so thorough hiring process:
Applications are vetted, education and licenses verified, references checked, and...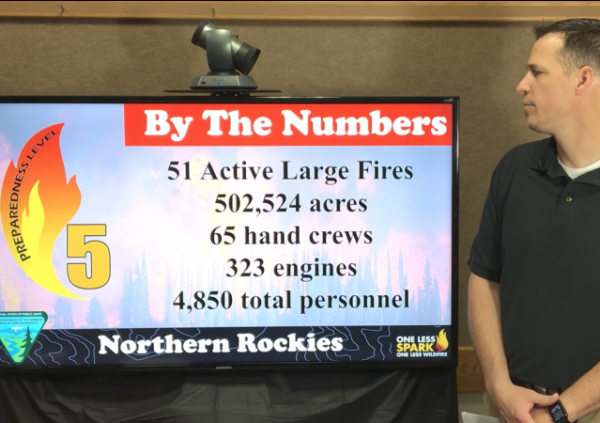 Posted by
Kemberlee Kaye
▪
Monday, September 4, 2017 at 3:00pm
9/4/2017 at 3:00pm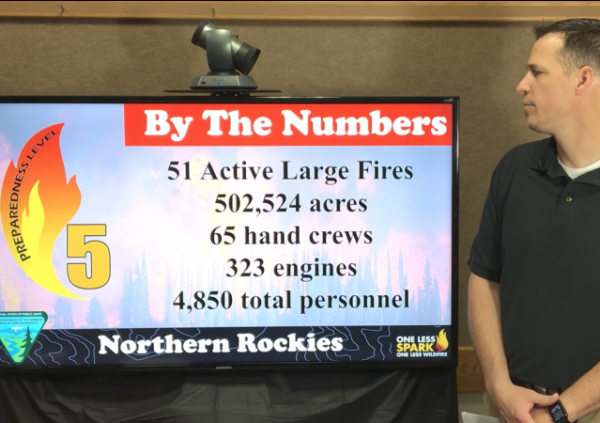 Texas' Gulf Coast isn't the only part of the country being ripped apart by a natural disaster. More than half a million acres of Montana and part of Idaho are being destroyed by wildfires.
To give you an idea of how widespread the current devastation is: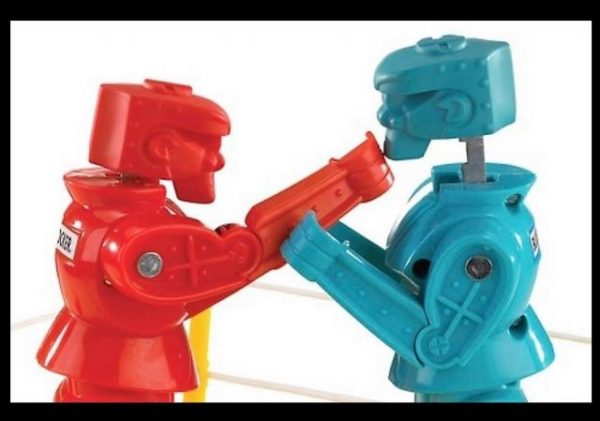 Posted by
William A. Jacobson
▪
Friday, May 26, 2017 at 12:35am
5/26/2017 at 12:35am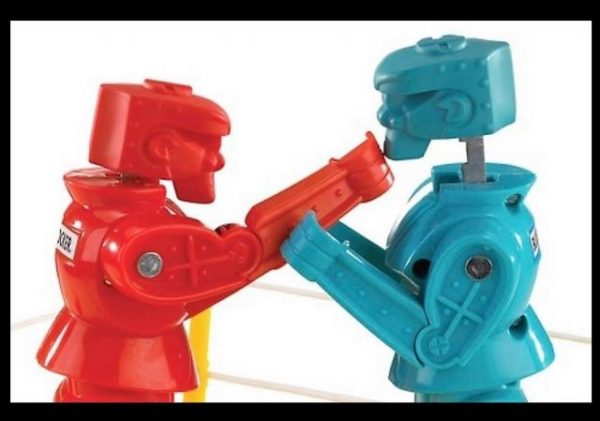 Rock'em Sock'em Republican candidate Greg Gianforte, best known for "body-slamming" and ego-shaming a reporter for The Guardian, defeated Democratic Candidate Rob Quist, best known as a nudist resort socialist Cowboy poet and singer.
While the final num...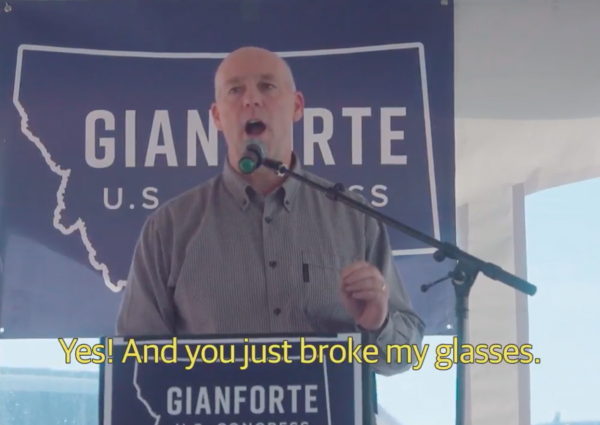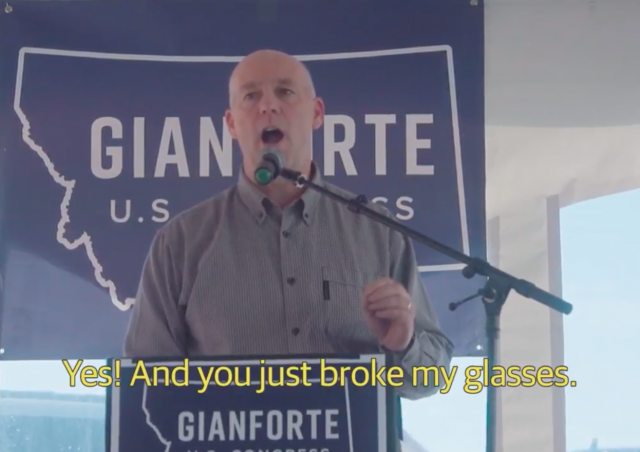 Posted by
Kemberlee Kaye
▪
Thursday, May 25, 2017 at 11:30am
5/25/2017 at 11:30am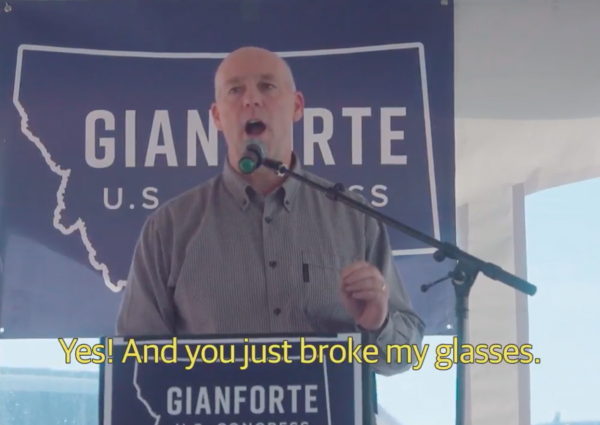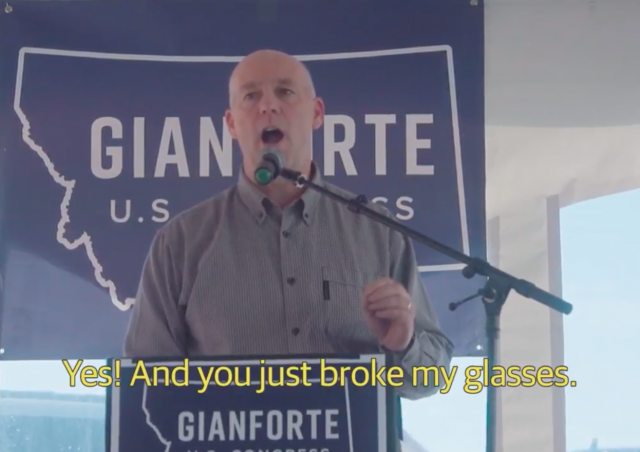 There is simply no excuse for what happened in Montana last night.
Prior to a campaign rally held by Republican Congressional candidate Greg Gianforte for today's special election, Gianforte allegedly roughed up Guardian political reporter, Ben Jacobs.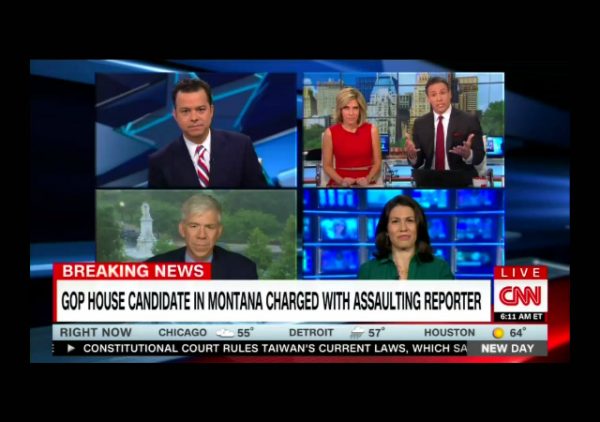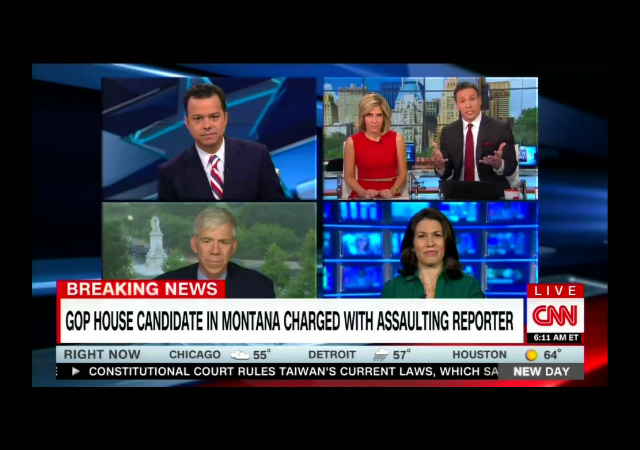 Posted by
Mark Finkelstein
▪
Thursday, May 25, 2017 at 10:00am
5/25/2017 at 10:00am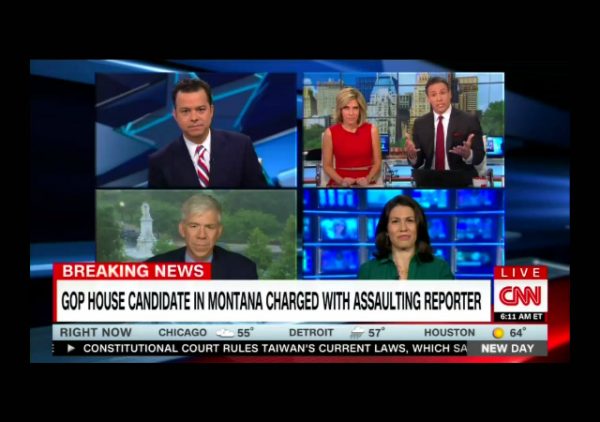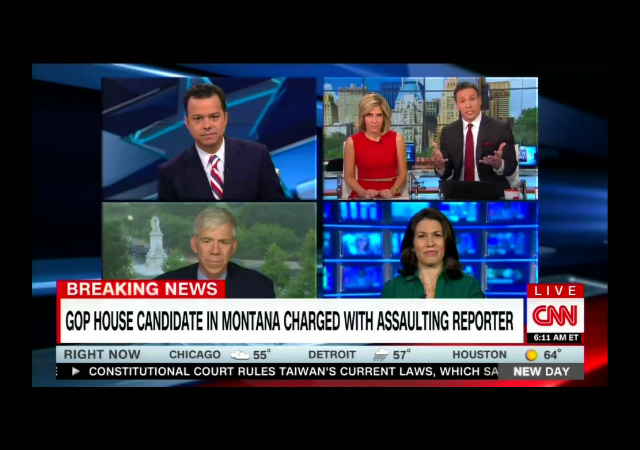 James Taranto's late, lamented Wall Street Journal column had a running tongue-in-cheek rubric, "We Blame George W. Bush," in which the former president was blamed for everything under the sun, despite his utter lack of connection to it.
In that spirit, Taranto might have had a field day with a panel discussi...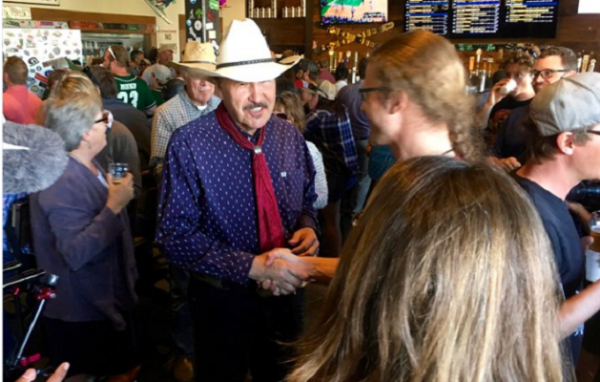 Posted by
Fuzzy Slippers
▪
Sunday, May 14, 2017 at 8:30pm
5/14/2017 at 8:30pm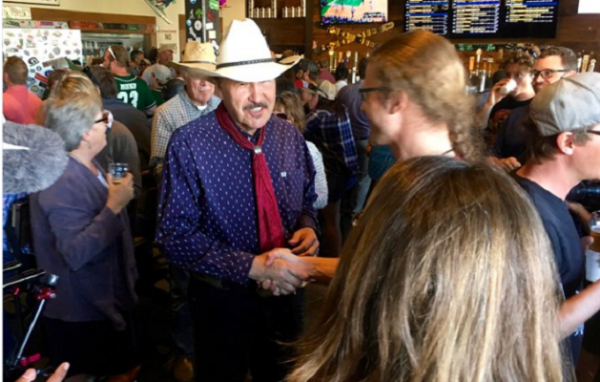 Having failed to score a win in the Kansas special election and with Jon Ossoff not winning outright in Georgia, Democrats are turning their attention to the May 25 special election in Montana.
This special election is taking place to fill Montana's only House seat to replace former Representative and current Secretary...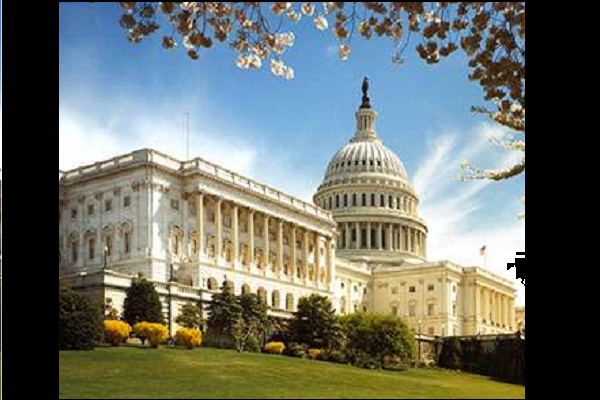 Posted by
Fuzzy Slippers
▪
Saturday, April 8, 2017 at 6:30pm
4/8/2017 at 6:30pm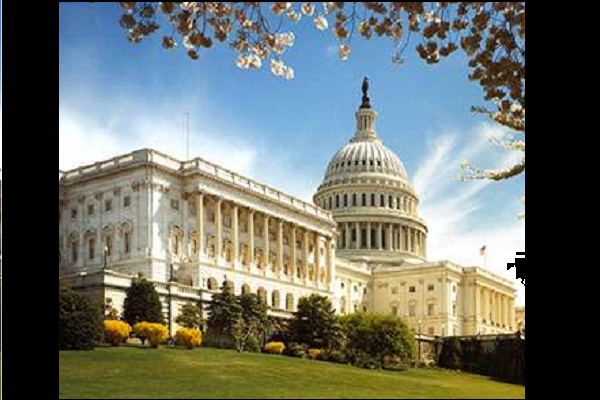 As we learned from Scott Brown's (R-MA) supermajority-breaking special election win in January of 2010, special elections can and sometimes do serve as harbingers for midterms. There are three upcoming special elections to replace House members who have joined President Trump's cabinet, and each is turning out to be unexpectedly challenging...