Joni Ernst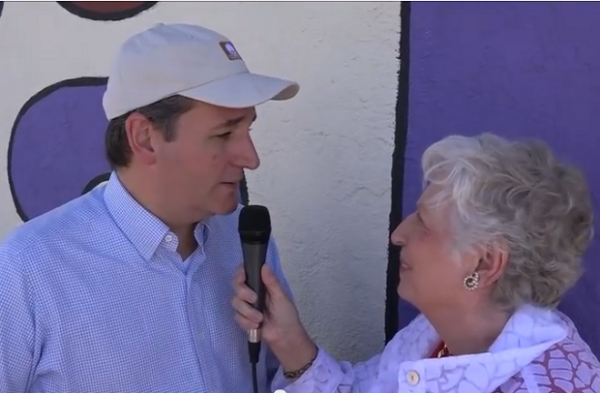 Posted by
Fuzzy Slippers
▪
Wednesday, October 12, 2016 at 11:30am
10/12/2016 at 11:30am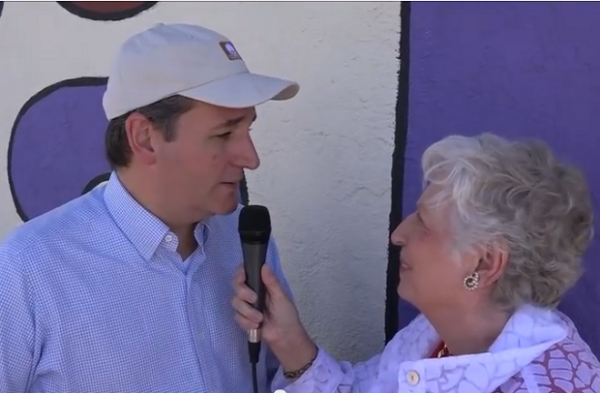 Amidst the multitudes of reports on the scores of Republicans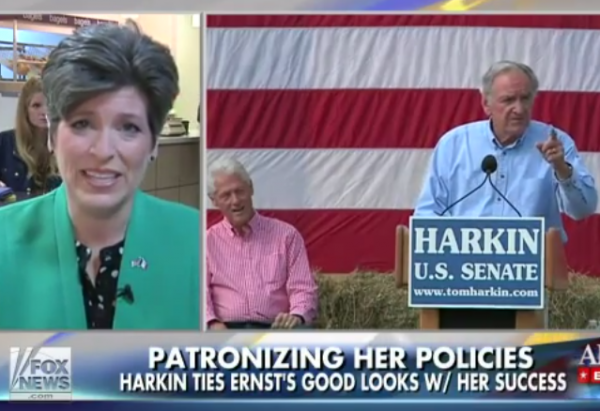 Posted by
Kemberlee Kaye
▪
Monday, November 3, 2014 at 12:07pm
11/3/2014 at 12:07pm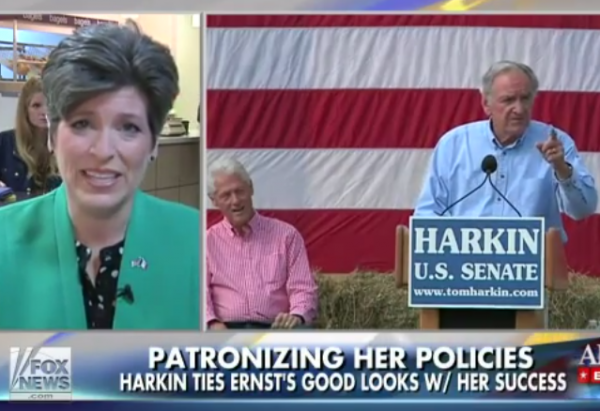 Outgoing Democratic Iowa Senator Harkin made some shall we say, "interesting" remarks about Republican Senate candidate Joni Ernst.
"Joni Ernst, she's really attractive and she sounds nice. I don't care if she's as good looking as Taylor Swift or as nice as Mr. Rodgers, but if she votes like Michelle Bachmann, she's wrong...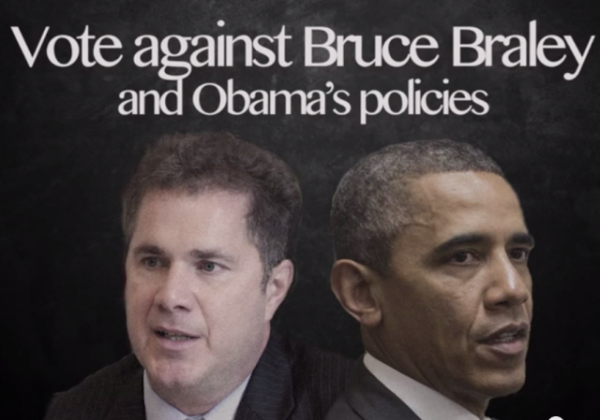 Posted by
William A. Jacobson
▪
Saturday, October 11, 2014 at 7:35pm
10/11/2014 at 7:35pm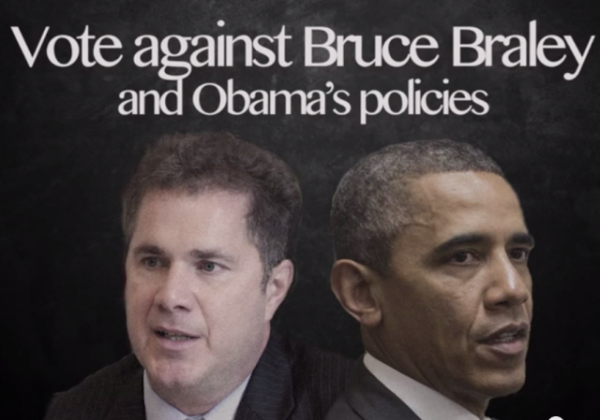 Remember when a recent Des Moines Register poll showed Republican Joni Ernst up by 6 points over Bruce Braley, and Democrats had a complete meltdown?
And I shouted Sooey!
A new poll shows th...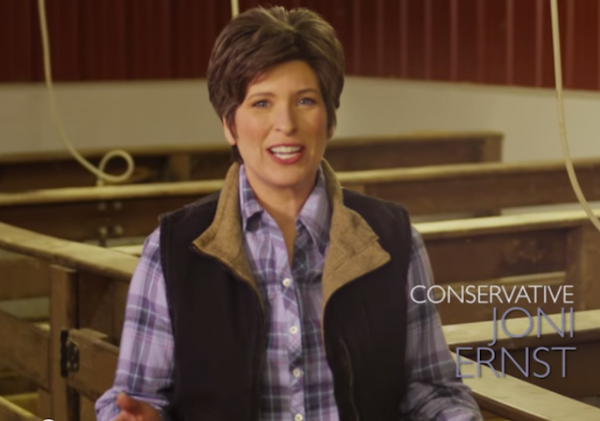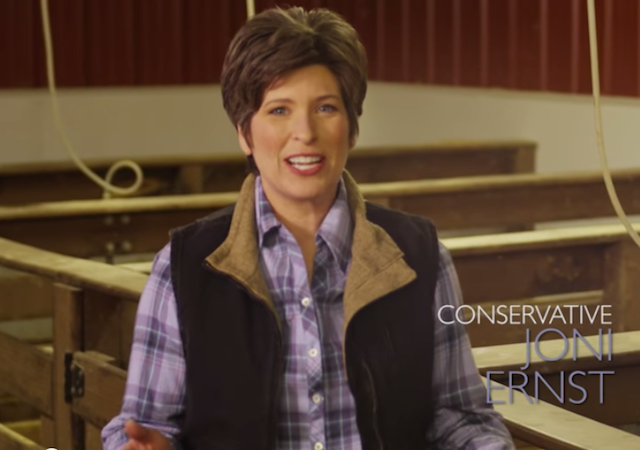 Posted by
Amy Miller
▪
Sunday, September 28, 2014 at 8:30am
9/28/2014 at 8:30am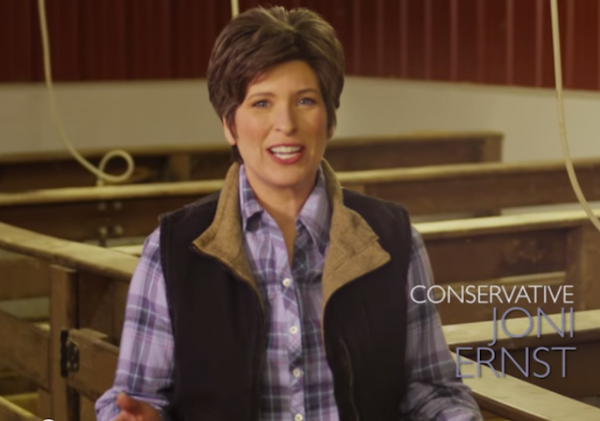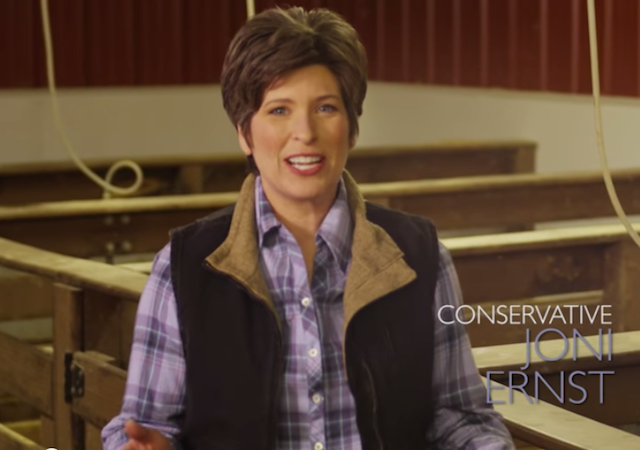 Remember Joni Ernst? She's the pig-castrating, conservative candidate for Senate out of Iowa who took the internet by storm earlier this year with her campaign video claiming she'll "make big spenders squeal" when she gets to Washington.
Since she kicked off her campaign, Ernst has been seen as a long-shot to...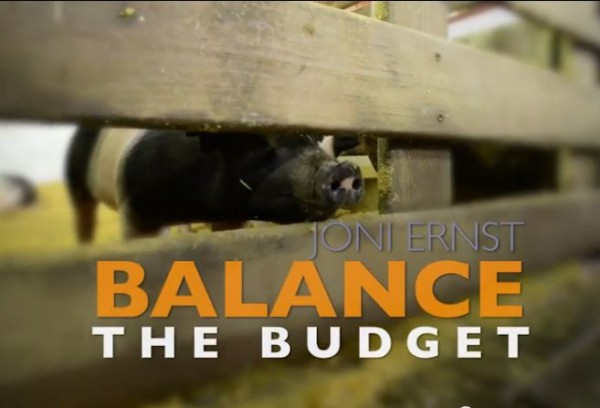 Posted by
William A. Jacobson
▪
Tuesday, March 25, 2014 at 1:14pm
3/25/2014 at 1:14pm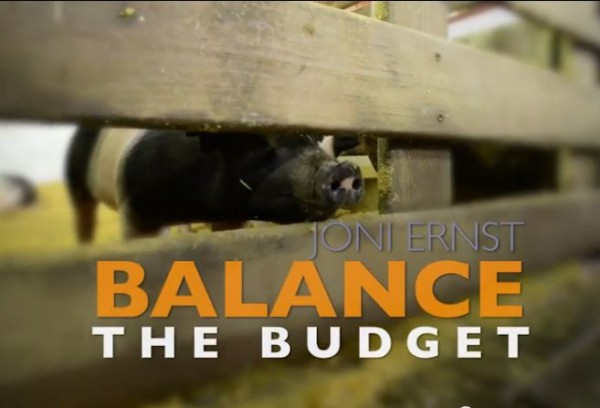 What do you think?
Joni Ernst, running for Senate in Iowa, threatens Washington, D.C.'s manhood (or what passes for manhood in D.C.):
I don't know anything about Joni Ernst, but the image of her pinning Harry Reid to the ground and, well, you know, should get her some attention.
Does that ad top Dale...