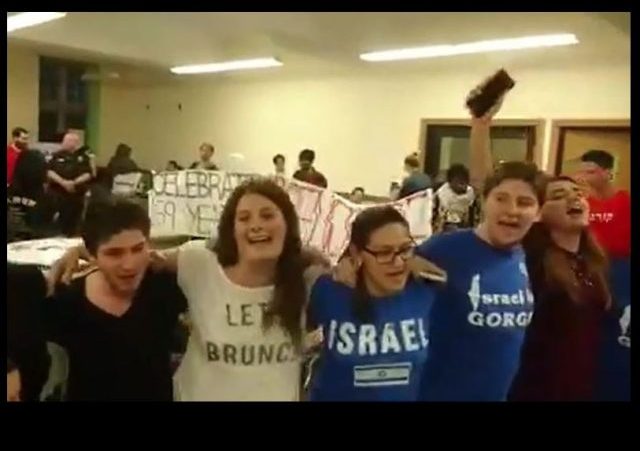 on
At Cornell we mostly have great students. This is a story about some of those great students at an Israel Independence Day event who reacted in a powerful way when a small group of students from the anti-Israel Students for Justice in Palestine disrupted the event. You may recall that there have been problems with anti-Israel activists on campus disrupting any positive event about Israel. Anti-Israel activists were the vanguard of the campus anti-free speech movement, as I documented in 
With campus shout downs, first they came for the Jews and Israel
. At places like
Berkeley
, Jewish students have to find non-disclosed locations for pro-Israel events. Intimidation tactics by anti-Israel students have not been as big a problem at Cornell as on some other campuses, but a dozen or twenty people can cause a lot of trouble. In November 2014, anti-Israel students, assisted by Ithaca activists, tried to physically intimidate pro-Israel students. I covered the story, 
Cornell Pro-Israel students taunted: "F**k You Zionist scums"
 (Video at the link).