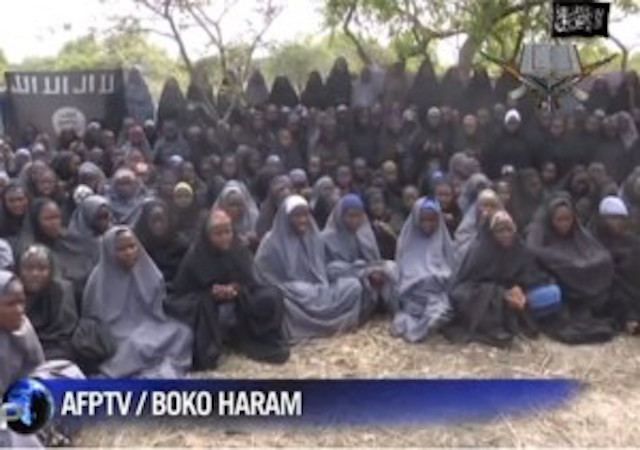 on
Earlier this year "#BringBackOurGirls" rose, trended,
then fizzled on Twitter
; but recent negotiations between the Nigerian government and Islamist group Boko Haram might lead to the release of the 200 schoolgirl hostages whose plight inspired the hashtag.
Designated a terrorist organization by the U.S. in 2013
, Boko Haram began its mission of violence in 2009 with the goal of overthrowing the Nigerian government and creating an Islamic state. Now, after five years and thousands dead, a cease fire has reportedly been reached. Via
Bloomberg
:
"A cease-fire agreement has been concluded between the Federal Government of Nigeria and the Jamatu Ahlis Sunna Li Daawa Wal Jihad," Chief of Defence Staff Air Marshal Alex Badeh said yesterday in an e-mailed statement, referring to Boko Haram. "I have accordingly directed the service chiefs to ensure immediate compliance with this development." ... Boko Haram said "the schoolgirls and other people in their captivity are alive and well," Nigerian government spokesman Mike Omeri said in a separate statement from Abuja, the capital.
Reuters reports
:
Nigeria's armed forces chief Air Chief Marshal Alex Badeh announced the ceasefire on Friday. On Saturday, two senior government sources said it aims to secure the girls' release as early as Monday or Tuesday, although they declined to give further details.