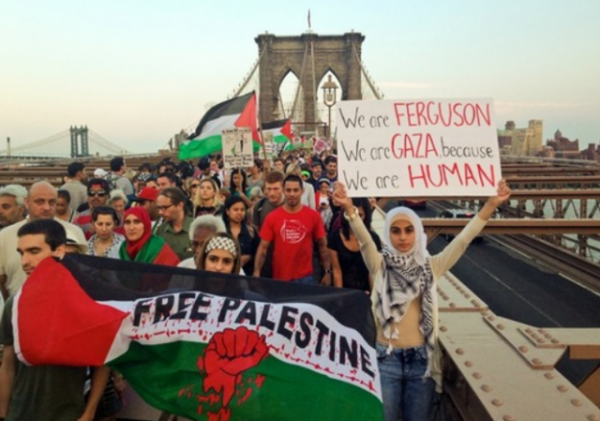 September 10, 2016
3 Comments
on
We covered how anti-Israel activists promoting the boycott of Israel infiltrated the Black Lives Matters movement from the get-go, and have used their influence to turn the movement against Israel. That infiltration most recently showed up with absurd and defamatory accusations against Israel in the platform of the Movement for Black Lives, a coalition of 50 groups, 
If you are surprised #BlackLivesMatter joined war on Israel, you haven't been paying attention
. There has been pushback not only from Jewish groups, but also from black groups, 
Coalition of Missouri black church leaders rejects #BlackLivesMatter anti-Israel platform
. Now, one cabaret owner has mounted his own mini-boycott against Black Lives Matters, refusing to allow a Broadway fundraiser for the group at his business.