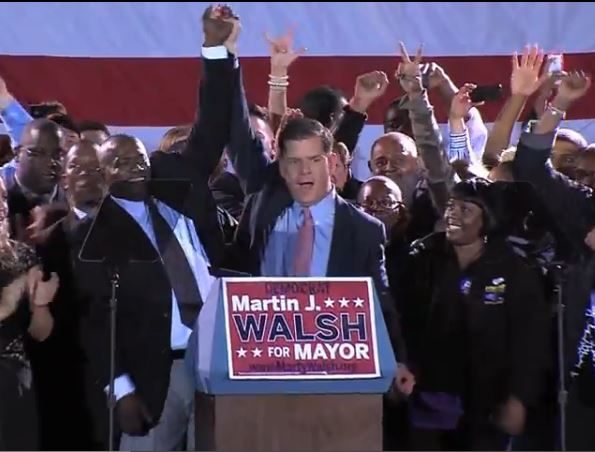 December 27, 2013
3 Comments
on
It was "just" a Mayor's race, but it's a tale of how unions funnel money to decide elections, often behind the scenes. The Boston Globe has the scoop,
American Federation of revealed as funder behind mysterious pro-Walsh PAC during mayoral campaign
(h/t
@dbernstein
):
Organizers of One Boston, the mysterious political action committee that dumped $480,000 into the Boston mayoral campaign during its final days, confirmed to the Globe today that the American Federation of Teachers funded the group's efforts to swing the race in favor of Mayor-elect Martin J. Walsh. In a complicated series of transactions, the AFT — a powerful national teachers union — gave the money to One New Jersey, a teachers union-backed political action committee. That group then donated those funds to One Boston, a local affiliate set up to spend money in the Boston mayoral race.