Posted by
Vijeta Uniyal
Monday, February 15, 2021 at 1:00pm
| 2/15/2021 - 1:00pm
U.N. official: Iran subjects children to "electric shocks and the administration of hormones and strong psychoactive medications."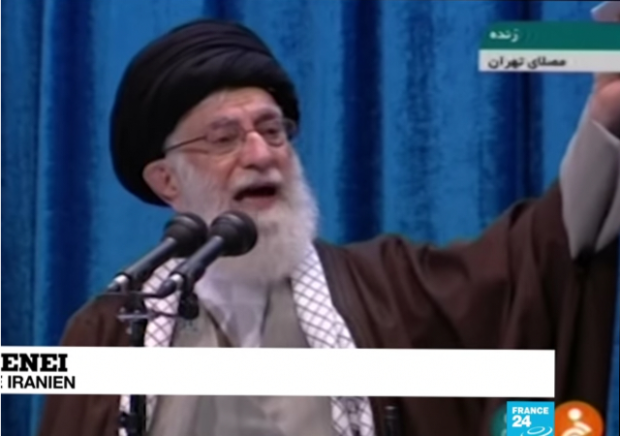 Iranian authorities use electric shocks on gay, lesbian, and transgender children, along with other forms of torture, as a way to "cure" their sexual orientation, a new United Nations report disclosed. 
The disclosure comes as President Biden's administration decided to go easy on Iran's bloody human right record. The Biden staffers have been "silent on Iran's rights record" as they hope to engage the regime on the nuclear issue, the Voice of America observed recently. 
The UN's point man on Human Rights in Iran, Javaid Rehman, revealed that Iran subjects gay children to "electric shocks and the administration of hormones and strong psychoactive medications," which amounted to "torture and cruel, inhuman and degrading treatment."
The Jerusalem Post on Friday published the details of the U.N. report on Iran's gay rights abuse:
A UN report released Wednesday on widespread human rights violations in the Islamic Republic of Iran contains shocking findings that the theocratic state imposed electric torture on lesbian, gay, bisexual and transgender children.

The UN Special Rapporteur for the Islamic Republic of Iran, Javaid Rehman, wrote that he is "concerned at reports that lesbian, gay, bisexual and transgender children were subjected to electric shocks and the administration of hormones and strong psychoactive medications. These practices amount to torture and cruel, inhuman and degrading treatment, and violate the State's obligations under the International Covenant on Civil and Political Rights and the Convention on the Rights of the Child."

Peter Tatchell, a British LGBTQ+ and human rights campaigner, told The Jerusalem Post that "It is a shocking revelation that the Iranian regime subjects LGBT+ children to electric shocks, hormone treatments and psychoactive medications in a bid to 'cure' their sexual orientation & gender identity. These abuses echo anti-LGBT+ medical treatments by the Nazis and other fascist regimes."

He added that "Javaid Rehman rightly condemns these abuses as a form of torture and in violation of international human rights law. Iran should be expelled from international medical associations and conferences."

Tatchell said the "The UN Special Rapporteur has issued a damning report that confirms systemic persecution of women, LGBTs, human rights defenders, regime critics, trade unionists and ethnic and religious minorities."
Iranian children are not the only ones targeted by the Shi'a Islamic regime. Iran-sponsored terrorist groups, such as Gaza-based Hamas, Lebanese Hezbollah, and Yemini Houthis, use child soldiers in their terrorist campaign against Israel and other U.S. allies in the Middle East.
Activist group Coalition to Save Palestinian Child Soldiers (CAPCS) said, "Hamas, Palestinian Islamic Jihad, PFLP"  — all backed by Iran — use "children in military efforts" as "combatants, terrorists, riot skirmishers, couriers, spies, lookouts, munitions smugglers, military laborers as well as the militarized and radicalized education that facilitates recruitment and use."
Iranian women are subjected to the regime's terror as well. Tehran systemically deploys rape and torture against female political prisoners. Their crime can be as minor as refusing to wear a sharia-mandated headscarf or violate the dress code. Shaparak Shajarizadeh, the woman who removed her hijab headscarf in protest during the anti-regime demonstration of 2018, was given a 20-year prison sentence. 
The regime deals with ordinary Iranians with the same brutality. During the November 2019 uprising, more than 100 unarmed protestors were cut down by "machine guns mounted on pickup trucks," the footage released by the U.S. State Department showed. The Mullah regime killed at least 1000 demonstrators during the 2019 crackdown, the Trump administration estimated.  
It's not just the Biden White House eyeing the Obama-era nuclear deal. Western gay and women's rights activists, busy exorcising imagined ghosts of patriarchy, misogyny, and toxic masculinity at home, couldn't be bothered to stand in solidarity with the courageous Iranian women gays, who dare to defy the regime's Sharia diktats.
"Iranian Women's Rights Hero Refutes Regime's Lies at U.N." (courtesy UN Watch)