Posted by
Mike LaChance
Tuesday, February 9, 2021 at 3:00pm
| 2/9/2021 - 3:00pm
"lawmakers in Arkansas, Iowa, Mississippi, Missouri and South Dakota filed bills last month that, if enacted, would cut funding to K-12 schools and colleges that provide lessons derived from the award-winning project"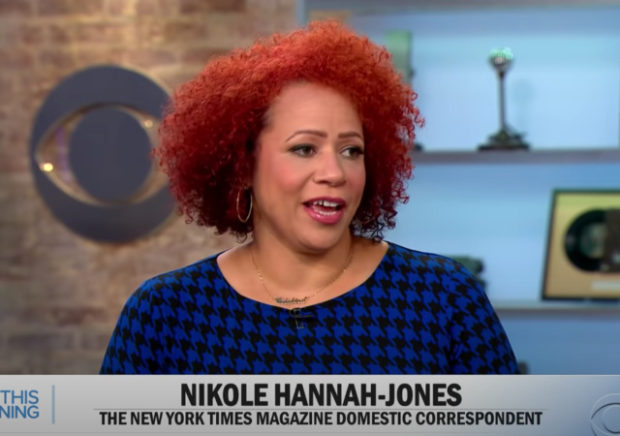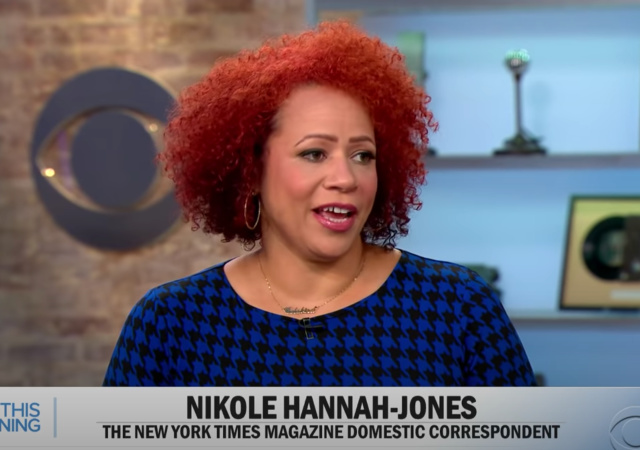 Schools across the country have embraced the 1619 Project, a far-left retelling of American history born in the New York Times' pages.
Some Republicans in various states are crafting legislation to cut funding to schools with it in the curriculum.
Barbara Rodriguez reports at The 19th:
Republican state lawmakers want to punish schools that teach the 1619 Project

Lawmakers in several statehouses this year want to stop lesson plans that focus on the centrality of slavery to American history as presented in the New York Times' 1619 Project, previewing new battles in states over control of civics education.

Republican lawmakers in Arkansas, Iowa, Mississippi, Missouri and South Dakota filed bills last month that, if enacted, would cut funding to K-12 schools and colleges that provide lessons derived from the award-winning project.

Some historians say the bills are part of a larger effort by Republicans, including former President Donald Trump, to glorify a more White and patriarchal view of American history that downplays the ugly legacy of slavery and the contributions of Black people, Native Americans, women and others present during the nation's founding.

Political battles have long been fought, largely in education boards, over how American students learn about everything from the Civil War to ethnic studies and health. But proposed legislation that would penalize schools for teaching curriculums based on the 1619 Project signals a new era of policy debate over civics education that may increasingly play out in state legislatures.
The 1619 Project directly ties to the push for Critical Race Training in schools, which is precisely why we recently launched the new site CriticalRace.org.
Now is also an excellent time to remember that the New York Times and 1619 author Nikole Hannah-Jones have already begun downplaying the project's central claims and have admitted that the goal was always about controlling the narrative.
Republicans in this fight want students to learn America's real history.
For example, in January, the Rapid City Journal reported that South Dakota Governor Kristi Noem is making efforts to teach a positive message:
Gov. Kristi Noem has proposed $900,000 in one-time funds for curriculum to help meet her goal of teaching South Dakota's students "why the U.S. is the most special nation in the history of the world."

Noem stated her educational goals on Tuesday while delivering the governor's annual State of the State Address to formally kick off the legislative session, an event which in years past was followed by a press conference and media availability, but less access this year.

The governor said she would task her administration with creating instructional materials and classroom resources on South Dakota history, civics, government, geography and economics and recommended spending $900,000 for curriculum in the speech to lawmakers.
North Carolina Lieutenant Governor Mark Robinson, who was in the news last week for pushing back on a false, leftist narrative, recently appeared on Newsmax to discuss the left's efforts to warp the teaching of history:
As Robinson points out, Republicans are not trying to erase the bad aspects of America's history but to teach that our founding documents and legal system helped us overcome those things.