Posted by
Mike LaChance
Thursday, February 4, 2021 at 9:00am
| 2/4/2021 - 9:00am
"Is that who you are? Is that who you want to represent yourself to be in this state?"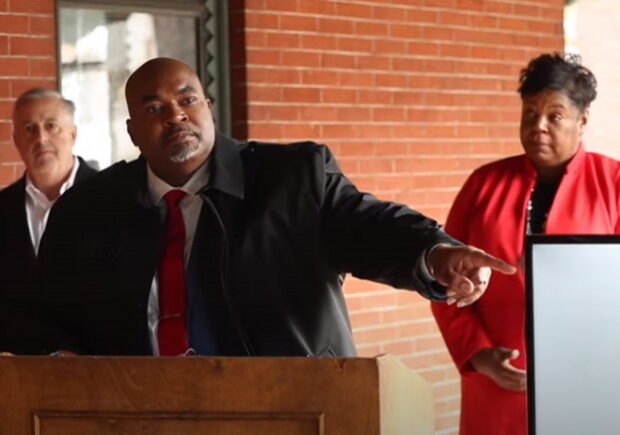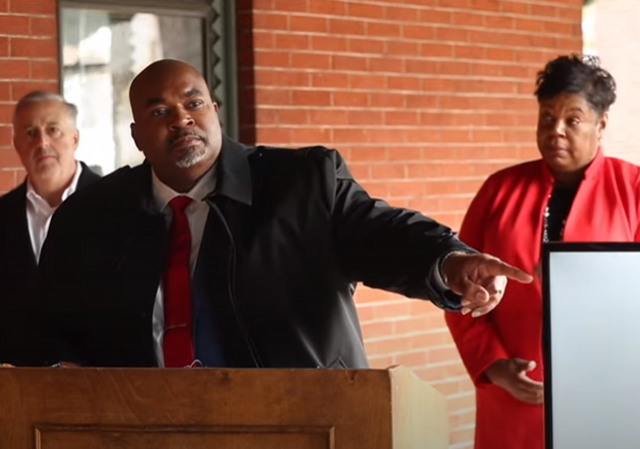 You may know Mark Robinson as the man who stood up for law-abiding gun owners at a town meeting and famously declared "I am the majority!"
Robinson, a Republican, is now the first black lieutenant governor of North Carolina.
A media outlet in the state just printed a cartoon depicting him and other Republicans as members of the KKK.
WRAL did this on the second day of Black History Month. What a disgrace.
Andrew Mark Miller reports at the Washington Examiner:
North Carolina lieutenant governor blasts local news outlet for cartoon depicting Republicans as KKK members

North Carolina's lieutenant governor is taking issue with a cartoon posted by a local news channel depicting Republicans as members of the Ku Klux Klan.

"It's something we cannot stand for, folks," Lt. Gov. Mark Robinson, a Republican and the first black lieutenant governor in the history of the Tar Heel state, said in a press conference Tuesday.

"On the second day of Black History Month, the first black lieutenant governor of North Carolina has been portrayed as [racist]," Robinson added. "That you would portray a black man, just because he's in the GOP, as a Klansman …. the hypocrisy is mind-numbing, folks."

The cartoon, posted online by WRAL-TV, shows an elephant, the symbol of the Republican Party, wearing a Klan robe and posing as a member of the school board, which Robinson is a part of.
See the cartoon below:
Today WRAL released this cartoon depicting our Lt. Governor, Mark Robinson as a Klansman because he won't bow to the leftist anti-American agenda they are pushing in our schools! pic.twitter.com/RhJ8SiIuI6

— Tracy Philbeck (@tracyphilbeck) February 3, 2021
This is all about Robinson objecting to the infusion of the far left's agenda in public schools.
ABC News in North Carolina reported:
But Robinson, the first Black person to serve as Lt. Governor in the state of North Carolina, and also sits on the state board disagrees. He believes the words could make students develop anti-American feelings.

"To call our system of government racist, that is an untruth as far as I'm concerned. I truly believe that is an untruth as far as history is concerned and it does a disservice to our students. It puts the idea in the mind of our children that they live in a nation that has promoted racism," Robinson said on Thursday.
Robinson held a press conference to respond to the cartoon, and it was a lesson for all Republicans. He called out WRAL for publishing it and reminded people which party was on the side of the KKK.
He also noted that the person who drew the cartoon is reportedly a middle school social studies teacher, proving Robinson's point about the leftist narrative in education.
Watch this entire video. It's fantastic:
Are you listening, GOP? This is how you call out the hypocrisy of the media.
This is how you call out Democrats. The Republican party was founded to end slavery. The Democratic party supported the KKK. Why don't Republicans bring up these historical facts when Democrats accuse them of racism?
Robinson deserves credit for being the one Republican who is willing and able to articulate this.
Featured image via YouTube.