Posted by
Mike LaChance
Sunday, February 14, 2021 at 10:00am
| 2/14/2021 - 10:00am
"tourism has gone down so substantially in San Francisco that criminal rings that targeted tourists in areas that tourists frequent no longer have tourists there"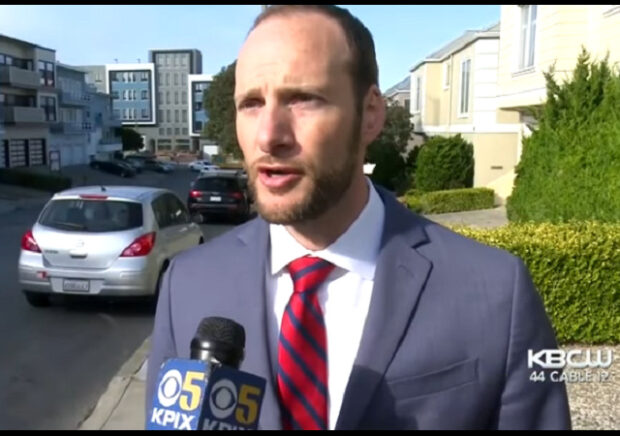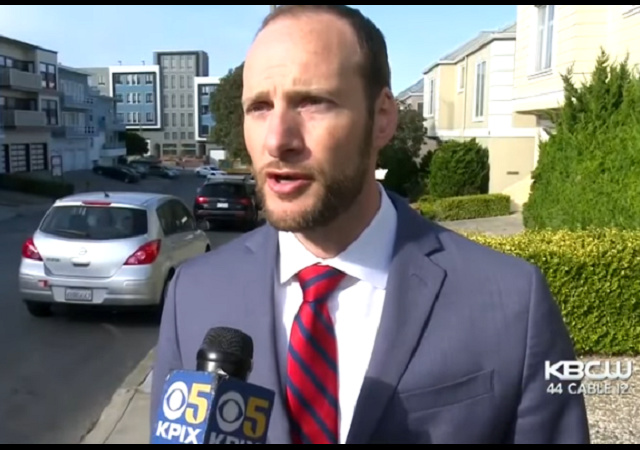 Tourism in the city of San Francisco is down, partly due to the pandemic, but also because of crime. As a result, criminals are now reportedly shifting their focus to city residents.
How's that for painful irony?
Andre Senior reports at KTVU News:
SF supervisor says lack of tourists has criminals now targeting residents

A San Francisco neighborhood is shaken after a close call with a would-be theft was captured on surveillance cameras appearing to case vehicles outside a home in Bernal Heights.

"You can basically see him in the video with the flashlight, you know, going in, looking at the different inside cars and trying to kind of open the door and break into them," said Ben Couillard.

Couillard owns the house where the burglar was seen peering into vehicles, but was away and had a house sitter watching over the property.

He said the house sitter came face-to-face with the suspicious person who had turned his attention away from the vehicles and to the house.

"So she saw him through the window and basically when she asked him, you know, 'Can I help you?' Like, what are you doing as he's trying to break in? And he said to her, like, 'Go upstairs, (expletive) or I'll kill you."…

San Francisco Supervisor Hillary Ronen, District Attorney Chesa Boudin, and the captain of the police department overseeing the area, held a virtual town hall with residents of the community Wednesday night to address their concerns.

They attribute what they say is an increase in crime to "economic desperation" and "tourism has gone down so substantially in San Francisco that criminal rings that targeted tourists in areas that tourists frequent no longer have tourists there," said Supervisor Ronen.
Columnist Erica Sandberg recently posted this related thread on Twitter:
Thread: 1. a prosecutor from the DA's office & I walked the city together last night. Hard to believe SF has gotten so bad. much worse than ever before (I've been here 33 years). Thousands on the street in unimaginable states. you must see it to believe it. all drugs. yes, ALL.

— Erica Sandberg 舊金山的神奇女俠 (@EricaJSandberg) February 13, 2021
2. everyone in various states of intoxication: heroin & fentanyl in the Tenderloin & Civic Center; meth on Market St. & the Castro. We talked crime: robberies, extreme & random violence, carjackings, home invasions, building takeovers (Pottery Barn), arsons. all escalating

— Erica Sandberg 舊金山的神奇女俠 (@EricaJSandberg) February 13, 2021
3. his explanation: the courts aren't open, police aren't arresting & judges aren't sentencing. "so you want more criminals behind bars?," I asked. his answer was basically no. It was the weirdest conversation. A nice man, with strong convictions.

— Erica Sandberg 舊金山的神奇女俠 (@EricaJSandberg) February 13, 2021
4. but I kept returning to the net results all around us: deep, endless suffering, death, & destruction. I explained how angry residents and bus. owners are, that many of @Chesa's former supporters have turned against him

— Erica Sandberg 舊金山的神奇女俠 (@EricaJSandberg) February 13, 2021
5. this isn't political; it's practical. the situation is inhumane & unsustainable. he agreed that there will likely be forced administration changes.

— Erica Sandberg 舊金山的神奇女俠 (@EricaJSandberg) February 13, 2021
6. as we parted, he had to deal with a man who was under a court order to stay away from the Castro for a heinous crime he committed. yet there he was on the street. after I brushed past him to get by, the prosecutor said it made him nervous, because that guy is very dangerous.

— Erica Sandberg 舊金山的神奇女俠 (@EricaJSandberg) February 13, 2021
7. So I am begging you: please – before you form an opinion, philosophize, and most importantly, vote, do this same walk.

— Erica Sandberg 舊金山的神奇女俠 (@EricaJSandberg) February 13, 2021
People in the city are starting to reach their breaking point.
Liz Kreutz reports at ABC News in San Francisco:
'This has gone too far': San Franciscans call for change, solutions amid string of violent crimes

The string of violent crimes in San Francisco has left many residents asking: What can be done to make the city safer?

Sarah Vorhaus, who was attacked at gunpoint in Russian Hill last month by three men who stole her puppy, is joining the chorus of people calling for change and solutions.

She said she would like to see more cameras and street lights around the city.

"When my attack happened, immediately the next day I was out on the street with SFPD knocking on private citizen's doors with my face swollen shut, with my eye swollen shut," Vorhaus told ABC7 News through tears. "I had to ask private citizens for whatever footage they had because there aren't city cameras."

"Private citizen cameras are set up to protect and monitor people walking in their building, not the street," she added. "My crime happened on the street."

Joel Engardio is the Vice President of Stop Crime SF. He told ABC7 News that change starts with putting pressure on public officials, like District Attorney Chesa Boudin.

"We saw four cases this past month where the common thread was somebody was killed and the suspect had previously been arrested and released and had a long rap sheet," Engardio said. "And so something is not working with the criminal justice system. Somebody needs to intervene to make sure these violent offenders aren't reoffending."
Given the high cost of living in San Francisco, it's amazing residents have put up with this for so long.