Posted by
Mary Chastain
Monday, January 11, 2021 at 5:30pm
| 1/11/2021 - 5:30pm
Newsmax causing problems for Fox News.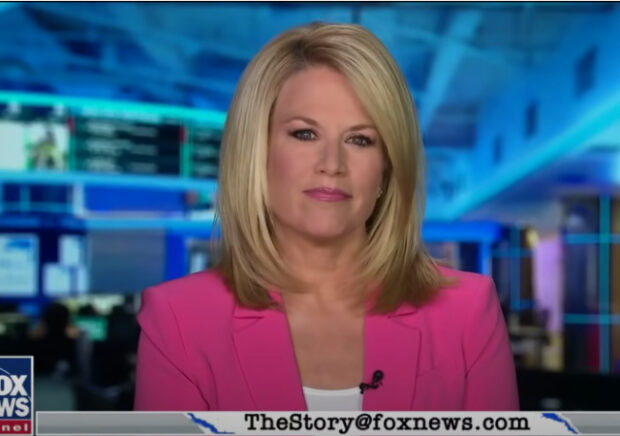 Fox News is changing its programming for 2021. The most notable change is moving The Story with Martha MacCallum to 3 p.m. ET.
Fox News has seen its ratings slip since November 3rd and has faced tough criticism from President Donald Trump during his time in the White House.
The network has enjoyed the top spot during the primetime slots, but MSNBC and CNN have slipped past it since the election despite 2020 being Fox's best year.
Bill Hemmer and Dana Perino will host America's Newsroom from 9 – 11 a.m. ET.
Harris Faulkner will no longer host Outnumbered. She will have her own show, The Faulkner Focus, at 11 a.m. ET.
John Roberts will leave as Chief White House Correspondent to host America Reports with Sandra Smith from 1 – 3 p.m. ET.
But the biggest story is Fox moving MacCallum to the afternoon:
MacCallum's program — which featured interviews with newsmakers and commentators — will air at 3 p.m. Eastern. "The Story" had seen its audience level fall in recent months as Newsmax, a competing right-wing channel, had gained viewers in the hour with its host Greg Kelly.

While Kelly has never topped MacCallum in the ratings, his program has provided an alternative for the Fox News audience who were looking for solace after the election. Fox News viewers do tend to tune out after the election of a Democratic administration.
Fox News will have a new opinion-based show called Fox News Primetime. The network's opinion hosts will take turns hosting the show before anyone is named as a permanent host.
Here are a few responses on social media:
There's a lot of fallout over at @FoxNews today due to their ratings death spiral: @BillHemmer & @DanaPerino are now stuck together at 9 AM.

Hemmer hosted 3 PM show. Perino hosted 2 PM show.

And @marthamaccallum lost her 7pm slot.

The NeverTrumpers are being minimized.

— Emerald Robinson ✝️ (@EmeraldRobinson) January 11, 2021
Fox update: @marthamaccallum & her 7pm show ratings declined so badly that @FoxNews just demoted her to 3pm.

Congratulations to @gregkellyusa.

— Emerald Robinson ✝️ (@EmeraldRobinson) January 11, 2021
Love Greg Kelly. Switched to newsmax day after election and haven't even turned my tv to fox since.

— Dawn Stephanie (@DPekelder) January 11, 2021
We turned off FOX on election night and never turned it back on. Good riddance!

— Go Red-Pill Yourself! 💊 (@charini) January 11, 2021
Spot on @gregkellyusa ! You deserve this!

— Jim Meadows (@jcmeadows) January 11, 2021
Fox pissed off it's base, never smart

— GoofyFAL (@wvu185) January 11, 2021
I definitely switch to Greg Kelly everyday at 6pm CST, no offense to Martha MacCallum, but his show is a whole lot better

— Brett Charles Ernst (@BrettErnstSTL) January 11, 2021