Posted by
Mike LaChance
Wednesday, January 27, 2021 at 8:20pm
| 1/27/2021 - 8:20pm
White House to Advance 'Racial Justice and Equity' — "We have support of every White House office and every agency in this work"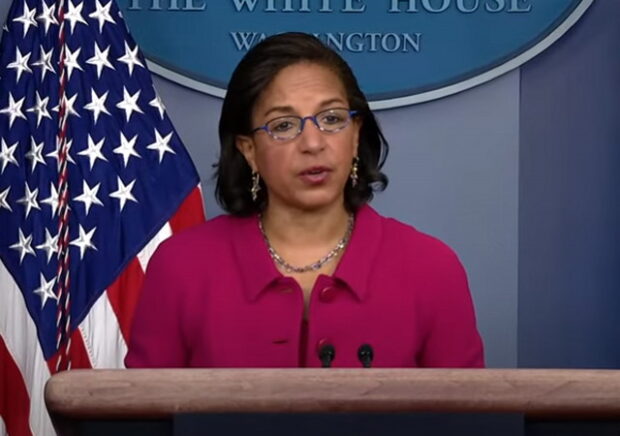 Joe Biden has brought on former Obama national security adviser Susan Rice as a domestic policy aide to promote racial justice and equity.
This is the latest example of Biden promoting policy that sounds like it came directly off of a college campus.
Brooke Singman reports at FOX News:
Susan Rice says Biden will advance 'racial justice and equity,' calling it 'essential' to economic growth

White House domestic policy adviser Susan Rice said Tuesday the Biden administration will work to advance "racial justice and equity," adding that building a "more equitable" economy is "essential" to economic growth.

Rice briefed reporters from the White House press briefing room on Tuesday, just hours before President Biden is set to sign a number of executive actions on the issue.

Rice, who is "leading this effort out of the Domestic Policy Council," said that the administration has "a first-rate team to drive this agenda forward" to advance "equity for families across America."

"We have support of every White House office and every agency in this work," Rice said. "Advancing equity is everybody's job."

Biden is expected to sign a presidential memorandum to direct the Department of Housing and Urban Development to take steps to redress racially discriminatory federal housing policies that the administrable says have contributed to wealth inequality for generations.
See a clip from her remarks below:
White House Domestic Policy Adviser Susan Rice says "building a more equitable economy is essential if Americans are going to compete and thrive in the 21st century… every agency will place equity at the start of their policy design." pic.twitter.com/3onmHJH89n

— Daily Caller (@DailyCaller) January 26, 2021
Here's more:
Susan Rice: "Every agency will place equity at the core of their public engagement … to ensure government resources are reaching Americans of color & all marginalized communities — rural, urban, disabled, LGBTQ-plus, religious minorities, and so many others." pic.twitter.com/PRhXzLJX4I

— Tom Elliott (@tomselliott) January 26, 2021
This is an excellent point:
Susan Rice is one of the wealthiest people in government. She's lecturing us about inequality.

— Joel Pollak (@joelpollak) January 26, 2021
Now might be a good time to remind Democrats and especially members of the Biden administration, that before COVID hit, the unemployment rate for minorities across the board were at historic lows.
It's also a good time to remember that this woman went on five Sunday news shows after the Benghazi attack and blamed it on a YouTube video. It's amazing she has not been shamed off the national stage.
Featured image via YouTube.