Posted by
Mary Chastain
Monday, November 23, 2020 at 3:00pm
| 11/23/2020 - 3:00pm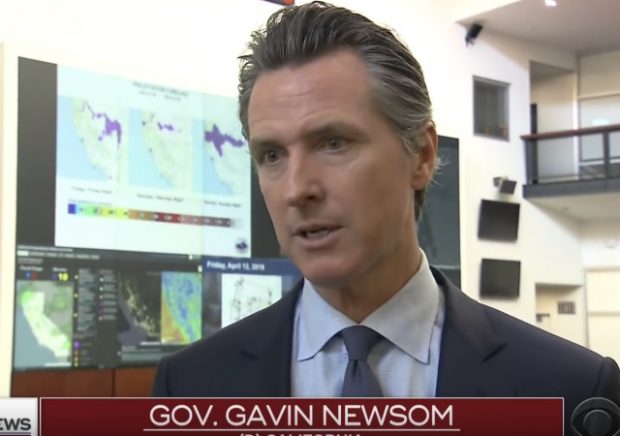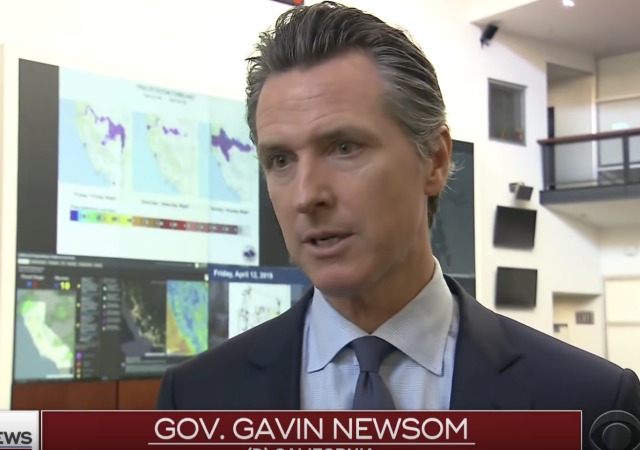 California Gov. Gavin Newsom announced his family is under quarantine after his kids were exposed to COVID-19.
This also happened two weeks after Newsom enjoyed indoor dining, snuggled tightly around a table with maskless friends.
Newsom's kids are ages 4 to 11.
Jen and I had no direct interaction with the officer and wish them a speedy recovery.

Thankfully, the entire family tested negative today. However, consistent with local guidance, we will be quarantining for 14 days.

— Gavin Newsom (@GavinNewsom) November 23, 2020
We are grateful for all the officers that keep our family safe and for every frontline worker who continues to go to work during this pandemic.

— Gavin Newsom (@GavinNewsom) November 23, 2020
The governor has protection from the California Highway Patrol.
One of Newsom's kids was already in quarantine after exposure at his Sacramento private school. His test came back negative, along with the rest of the Newsom family.
I just cannot help but think of the birthday party Newsom and his wife attended on November 6, which is exactly two weeks before he took this test after the supposed exposure. Symptoms usually happen two weeks after exposure, right?
They claim the tests came back negative.
No matter what I hope the tests really are negative and the family does well and no one gets sick.
But I am not the only one who put a tinfoil hat on my head. Others think Newsom went to Hawaii with the other California lawmakers. Some think it's a ploy to easily stay under the radar for Thanksgiving.
Let me rewrite it: "Late Friday evening, @JenSiebelNewsom and I learned we had a PR problem. We were advised to quarantine so as not to keep pissing the F off of Californians who see us as hypocrites. We wish CA Small Businesses all the best in bankruptcy court in 2020 and 2021."

— Jack McKracken (@JackJackG3) November 23, 2020
Does 'quarantining' mean going dark but really having a big Thanksgiving party with friends and family?

— Oliver Marks (@olivermarks) November 23, 2020
Let me rewrite it: "Late Friday evening, @JenSiebelNewsom and I learned we had a PR problem. We were advised to quarantine so as not to keep pissing the F off of Californians who see us as hypocrites. We wish CA Small Businesses all the best in bankruptcy court in 2020 and 2021."

— Jack McKracken (@JackJackG3) November 23, 2020
Must've been past 10pm. If your kids were exposed to him at 9:59pm or before, he wouldn't have had Covid. https://t.co/QktrZIWCqJ

— Rodney Caton (@rodneycatonjr) November 23, 2020
I don't believe a word you say. https://t.co/7dVdISjP1A

— Ron Givens (@TheRonGivens) November 23, 2020
Yeah. It wasn't the dinner party at all https://t.co/d7Zr1MQVYY

— LiLi (@Gone2theBeach) November 23, 2020
This timing is suspect. If King Newsom and his family got #Covid which is the more likely scenario:

1) limited time with a single CHP officer
2) hours eating indoors w/numerous folks from different households in close contact and everyone else in the restaurant

For fucks sake! https://t.co/HlJzxES9sf

— TheConservativeDemocrat (@ConseDemo) November 23, 2020