Posted by
Kemberlee Kaye
Friday, October 9, 2020 at 4:06pm
| 10/9/2020 - 4:06pm
The only people whose fitness to perform the duties of office ought to be thoroughly examined are those alleging Trump is unfit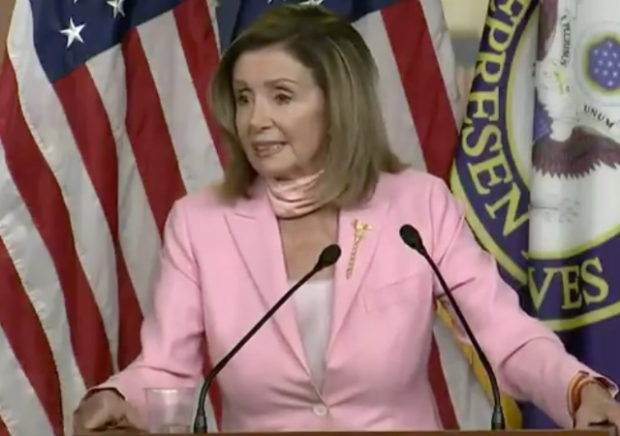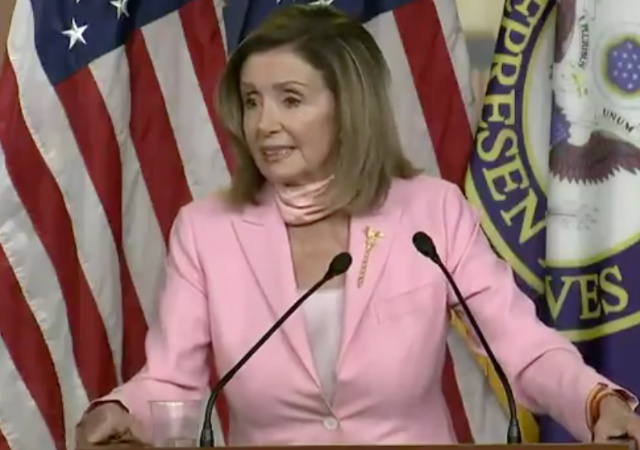 Pretty sure this is not how Speaker Pelosi thought her 25th Amendment announcement would go.
The Russia hoax didn't work, and impeachment fell flat, so now House Democrats are toying with attempting to invoke the 25th amendment to remove Trump from office since he tested positive for COVID-19. Or so they say.
No sooner did Pelosi make mention of her plans than Twitter (and President Trump) suggest Pelosi was setting the stage to remove a clearly unwell Biden (should he win) in order to install Sen. Kamala Harris as president.
They just announced the plan to take out Biden and install Kamala. I think Pelosi screwed up the dates on her calendar? It's October 9th not November 9th, lady! https://t.co/MWx5r8fKm6

— Dave Rubin (@RubinReport) October 9, 2020
It's not an elaborate theory. It's just them thinking ONE step ahead. In this case, it's a highly foreseeable step. It's best for them to start the ball rolling now in the context of Trump so it doesn't look like it's aimed at Joe. https://t.co/XTKxpFzmY2

— Randy Barnett (@RandyEBarnett) October 9, 2020
Crazy Nancy Pelosi is looking at the 25th Amendment in order to replace Joe Biden with Kamala Harris. The Dems want that to happen fast because Sleepy Joe is out of it!!!

— Donald J. Trump (@realDonaldTrump) October 9, 2020
Y'all, pay attention. They're not going to 25th Amendment Trump. They're getting ready for President Kamala. You need to think long & hard about whether or not she's an improvement on Trump, because she is what you will get, & likely sooner than you think.

— Anna James Zeigler (@ajzeigler) October 9, 2020
Hilarious.
Really though, the only people whose fitness to perform the duties of office ought to be thoroughly examined are those alleging Trump is unfit. Textbook projection. Especially seeing as Nancy Pelosi is literally broken. See also: