Posted by
Fuzzy Slippers
Sunday, September 20, 2020 at 12:17pm
| 9/20/2020 - 12:17pm
"We have arrows in our quiver that I'm not about to discuss right now"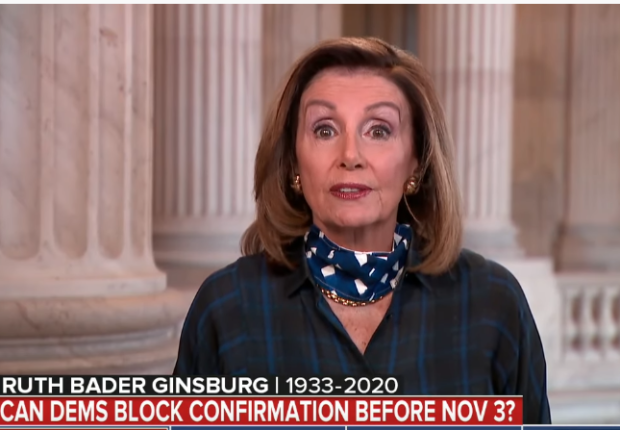 Democrats have completely lost their minds over President Trump filling the SCOTUS vacancy left by the death of Justice Ruth Bader Ginsburg.
Case in point: on This Week, George Stephanopoulos claims that "some" are talking about impeaching President Trump (or AG Barr) as a way of stalling the nomination process and asks Nancy Pelosi if that's possible.
Instead of pointing out that this is absolutely ludicrous, she hedges.
UNHINGED: Former Clinton aide George Stephanopoulos floats impeaching @realDonaldTrump or AG Bill Barr to Nancy Pelosi to prevent Trump from filling the vacancy on the Supreme Court.

Pelosi: "We have our options. We have arrows in our quiver that I'm not about to discuss…" pic.twitter.com/YHLx6j0T13

— Steve Guest (@SteveGuest) September 20, 2020
[Featured image via YouTube]