Posted by
Mike LaChance
Thursday, August 13, 2020 at 11:00am
| 8/13/2020 - 11:00am
"Doris Lybrand, who witnessed the shooting, told WRAL that Sessoms ran up to the boy, put the gun near his head and fired before running back to his own house."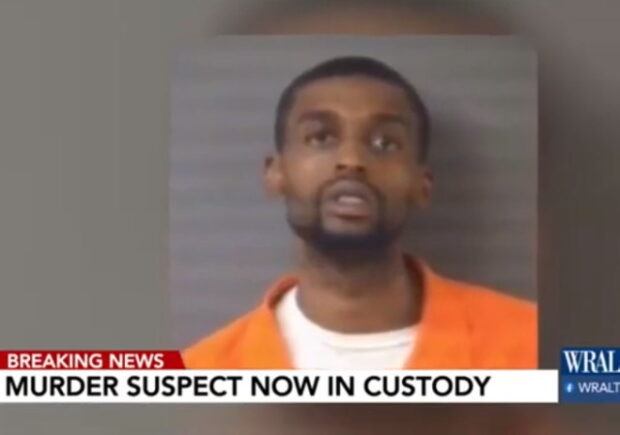 A five year-old boy named Cannon Hinnant was recently shot in the head at point blank range while riding his bike in his yard. The murder was witnessed by his sisters, aged 7 and 8.
The suspected shooter is a 25 year-old man named Darius Nathaniel Sessoms. The national media's silence on this story is deafening. Why could that be?
WSOCTV News reports:
NC man accused of shooting 5-year-old neighbor in head at point blank range

A 25-year-old man accused of shooting his 5-year-old neighbor in the head at point blank range in Wilson, North Carolina on Sunday night has been charged with first-degree murder in the boy's death.

Darius Nathaniel Sessoms, 25, was arrested Monday after fleeing the scene and is in the custody of Wilson Police and members of the U.S. Marshals Service Carolinas Regional Task Force, The Wilson Times reported. Sessoms was found in a home in Goldsboro.

No details about a possible motive for the shooting have been released, but police said it was not random…

Family members told WRAL that Cannon Hinnant was playing outside his father's house when he was shot in the head. The boy's two sisters, ages 8 and 7, saw their brother get shot, according to Cannon's mother.

Doris Lybrand, who witnessed the shooting, told WRAL that Sessoms ran up to the boy, put the gun near his head and fired before running back to his own house.

"My first reaction was he's playing with the kids," Lybrand said. "For a second, I thought, 'That couldn't happen.' People don't run across the street and kill kids."
Natalie Musumeci of the New York Post has more details:
A 5-year-old North Carolina boy was allegedly shot dead by his neighbor while riding his bicycle outside his home over the weekend.

Little Cannon Hinnant was playing outside his father's house with his two sisters, ages 7 and 8, in the city of Wilson around 5:30 p.m. Sunday when he was allegedly shot in the head by 25-year-old Darius Sessoms, WRAL.com reported.

The boy was rushed to the hospital, but he could not be saved.

Sessoms, who lives next door to Cannon's father on Archers Road, was later nabbed in Goldsboro and is facing first-degree murder charges.
Matt Walsh of the Daily Wire makes an excellent point here:
Say his name. 5 year old Cannon Hinnant was executed in cold blood while riding his bike. The accused killer is Darius Sessoms. He allegedly walked up to the boy and shot him dead in front of his sisters. Reverse the races and this is the only thing anyone talks about for a month pic.twitter.com/5V72YhAOlI

— Matt Walsh (@MattWalshBlog) August 11, 2020
So does Buck Sexton:
Went online to confirm the details of this story- couldnt find a single national media outlet covering it. Not one.

Absolutely horrific, nightmarish story. Pure vicious evil. And media silence around it is disgusting and obvious. https://t.co/TJhxvnJJIX

— Buck Sexton (@BuckSexton) August 11, 2020
MSNBC and CNN aren't interested for some reason:
5 yr old Cannon Hinnant was executed in front of his sisters for accidentally riding a bike on his neighbors lawn. There's no pain our justice system can impose on his killer Darius Sessoms that'll equate to justice. CNN & MSNBC haven't even covered it. https://t.co/p2lLofbTfJ

— Robby Starbuck (@robbystarbuck) August 11, 2020
Here'a a local news report:
ICYMI: Family seeks justice after Wilson boy killed, man captured. #Wilson #CannonHinnanthttps://t.co/5ndGLnel22 pic.twitter.com/X3lKG0mlB5

— Emani Payne (@EmaniPayneTV) August 11, 2020
Horrific.
Featured image via YouTube.