Posted by
Mike LaChance
Saturday, July 4, 2020 at 12:00pm
| 7/4/2020 - 12:00pm
"The views we express on social media should reflect the values and beliefs we uphold as followers of Christ. We must all use these platforms to build each other up and not tear each other down."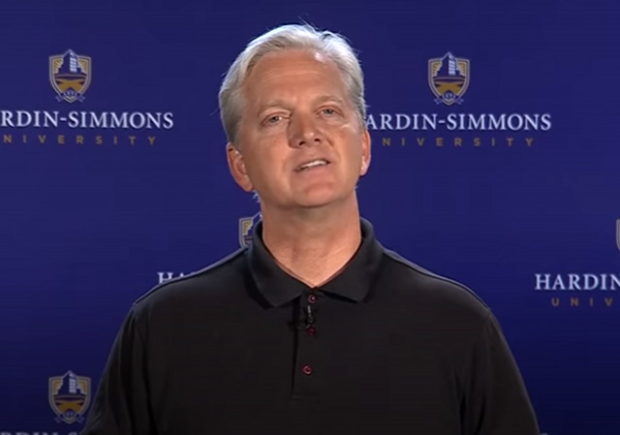 A female student at Hardin Simmons University in Texas, a Christian school, was subjected to disciplinary measures after making some TikTok videos about Black Lives Matter.
The school president recently explained in a video that she is no longer enrolled at the university.
We can't share the student's videos because they have been scrubbed from social media, but she basically questioned why an emphasis is placed on certain crimes based on the race of the people involved.
Sarah Taylor writes at The Blaze:
Christian college student questions BLM in viral video. Now college says she's no longer enrolled — after a 'disciplinary process.'

A young woman is no longer enrolled at a Christian college after she went viral for a video in which she criticized the Black Lives Matter movement.

After she reportedly endured a "disciplinary process," the school says she no longer attends the university.

What are the details?

According to Campus Reform, Ashleigh Brock — a former student at Hardin Simmons University in Abilene, Texas — created several TikTok videos in which she reportedly questioned the validity of the Black Lives Matter movement.

In one video, the outlet notes, Brock argued that there is way more outrage when a white person kills a black person than when a black person kills a white person — or even when a black person kills a fellow black person.

In another video, Brock reportedly insists that "all lives matter" — not just black lives.

"Do black lives matter?" she allegedly can be heard asking. "Yes, of course. Do white lives matter? Yes, of course. But I'm not gonna sit here and put each one in a group saying this race matters."
McKenna Dallmeyer of Campus Reform documented a since-deleted tweet from a user targeting the student for her wrongthink, which read:
This is Ashleigh Brock, she goes to Hardin Simmons University in Abilene,Tx. There needs to be serious consequences for these actions (in actions I mean racism). Not only has she done it one time but she's done it multiple times! #ashleighbrockisracist
In the video below, Hardin Simmons University President Eric Bruntmyer explains the school's response to this.
Transcript via Campus Reform:
"As citizens, we have certain rights of freedom of speech in public forums, like many of the social media platforms. However, within the HSU community, that right is always linked with a responsibility as Christians, as well as an inherent responsibility in the consequences of our words and our actions," Bruntmyer stated in reference to Brock's posts.

"Social media can be a powerful tool. Used in the wrong way, it can have detrimental consequences, Bruntmyer continued. "The views we express on social media should reflect the values and beliefs we uphold as followers of Christ. We must all use these platforms to build each other up and not tear each other down."

"As Christians, we are called to love one another as Christ first loved us. We must hold one another accountable to this standard. Hate speech or racist comments are completely unacceptable. We do not want to condone behavior that questions people's worth, their value, their dignity, or their equality," Bruntmyer said.
If I had children who were near entering college or already enrolled, I would strongly encourage them to avoid all social media platforms until they graduate.
Featured image via YouTube.