Posted by
Mary Chastain
Wednesday, July 29, 2020 at 5:00pm
| 7/29/2020 - 5:00pm
"This is an awful, racist idea. There is no white culture."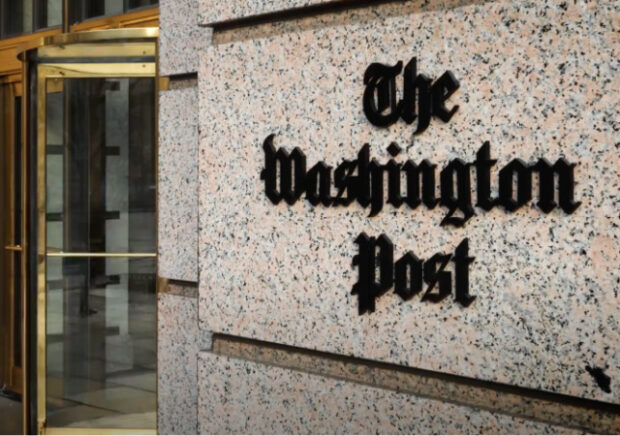 News outlets changed writing styles for "racial and ethnic identifiers" after the death of George Floyd ignited shouts for social justice.
Most places decided to capitalize Black when identifying those of African descent, but not the word white.
The Washington Post changed its "racial and ethnic identifiers" writing style but will capitalize white.
The @washingtonpost will also capitalize the "W" in White, citing that "White is a distinct cultural identity in the United States…" and is a "collective group that has had its own cultural and historical impact on the nation." https://t.co/k5d57qK1fD

— Karen Attiah (@KarenAttiah) July 29, 2020
The WaPo public relations team wrote:
Beginning immediately, The Washington Post will uppercase the B in Black to identify the many groups that make up the African diaspora in America and elsewhere. This decision comes after extensive discussions with members of our own news organization, consultations with editors in other newsrooms nationwide and evaluations of commentary and analyses by numerous thought leaders and organizations of influence in the Black community. The use of Black is a recognition and acknowledgment not only of the cultural bonds and historical experiences shared by people of African heritage, but also the shared struggles of the descendants of enslaved people, families who immigrated generations ago and more recent immigrants from Africa, the Caribbean and other corners of the world.

In addition to the use of the uppercase B for Black, Post coverage recognizes there are individuals who prefer not to confine themselves to identity based solely on the color of their skin. Just as the U.S. Census asks individuals to categorize themselves by race, ethnicity and nationality, in our journalism, people will have the opportunity to identify as Black, African American and biracial, or something more ethnically specific, such as Afro-Latino, Ethiopian American or other national identifiers, a reflection of the many cultures and backgrounds that constitute this vast community.

This style change also prompts the question of how America's largest racial community should be identified. Stories involving race show that White also represents a distinct cultural identity in the United States. In American history, many White Europeans who entered the country during times of mass migration were the targets of racial and ethnic discrimination. These diverse ethnicities were eventually assimilated into the collective group that has had its own cultural and historical impact on the nation. As such, White should be represented with a capital W. In accordance with our style change, people who do not want to be recognized as a color also have the choice of representing themselves by their cultural background, as they currently do, identifying as German American, Irish American, Italian American or other representations of national heritage.

Separately, we will limit the uppercase version of the racial categorization Brown to direct quotations and use it sparingly in other instances. Although the term has gained general acceptance, the designation is seen by many as a catchall to describe people of color of vastly diverse ethnic and cultural backgrounds who are not Black.
Needless to say people have lost their damn minds.
Why the need to cater to wite fokes? It will always be lowercase for me. This was a bad take to have. pic.twitter.com/TyOxbK0Tfq

— The Angry Black Woman (@TheAngryBlackWo) July 29, 2020
Speaking as a WaPo subscriber who also goes through the world as a white person, this is NOT okay. White people get the privilege of identifying as Scottish, Polish, Swedish, etc. because our ethnic heritage wasn't violently erased through ancestral kidnapping and enslavement.

— Katherine (@kmckee7) July 29, 2020
This is an awful, racist idea. There is no white culture. There is the Scots-Irish/English/German-French American culture of my mother's Southern family. There's the Polish and Hungarian side. Those are all cultures. White is a racial category, not a culture.

— 😷 WEAR A MASK 😷 (@gaylonparsons) July 29, 2020
That's quite ridiculous.
Are the Irish the same as Italians, the French, Romanians, and Norwegians?
Are all black people the same? Nigerians exactly the same as Somalis, etc…?
This is basically Racial Essentialism.

— Diogenes (@Diogenes3000) July 29, 2020
BAHAHAHA. white people hate being excluded, even though they've excluded everyone from literally everything since the beginning of time. I ain't capitalizing SHYT. pic.twitter.com/Api1xXibrD

— André Marcel Harris (@andreharris89) July 29, 2020
?????? white people do not share a cultural identity and can track back their heritage so easily. They don't need the capital W. Why do we think we deserve this??? https://t.co/o3HoBfxoCH

— McKenna Moore (@McKennaPMoore) July 29, 2020
[Featured image via YouTube]