Posted by
Mary Chastain
Tuesday, July 7, 2020 at 11:00am
| 7/7/2020 - 11:00am
Assemblyman Ron Kim: "This is a conflict of interest for the health department to investigate its own poor decisions."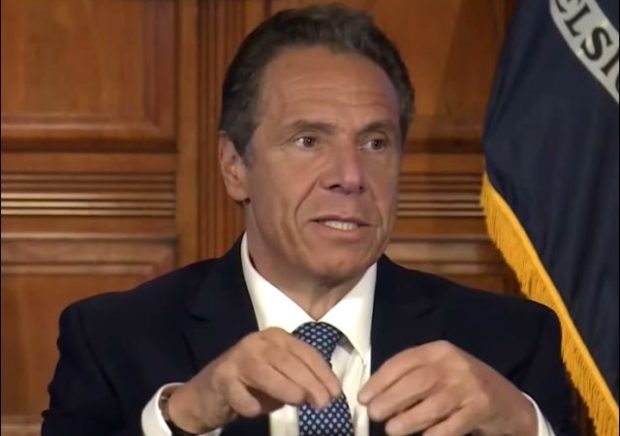 The New York Health Department's report cleared Gov. Andrew Cuomo and his policies on the 6,300 coronavirus nursing home deaths blamed hospitals.
New York had the most deaths in nursing homes in the country.
On March 25, Cuomo's executive order forced nursing homes to accept coronavirus patients.
Cuomo said he followed CDC guidelines on nursing homes, but the guidelines did not have it.
Cuomo tried to deflect blame to the federal government and President Donald Trump.
For some reason, the NY Health Department sided with Cuomo. Health Commissioner Howard Zucker insisted "infected nursing home staffers and visitors spread the" virus in the home:
Zucker, meanwhile, said he was surprised to learn that 37,500 nursing home staffers were infected with the virus during the peak of the pandemic — about one-quarter of the 158,000 nursing home workforce. Many of the staffers were asymptomatic and still caring for residents and inadvertently infected nursing home residents, the report said.

Testing also showed that 29 percent of the nursing home staffers had COVID-19 antibodies, according to the report.

Still, Zucker said the report found the peak of deaths in state nursing homes preceded the peak of admission of coronavirus patients from hospitals. The peak of nursing home fatalities occurred on April 8 , while the largest number of patients transferred from hospitals to nursing homes occurred on April 14.

The analysis said 6,326 COVID patients were transferred from hospitals to nursing homes between March 25 and May 8.

The report also claimed that most patients admitted to nursing homes from hospitals were no longer contagious when admitted and therefore were not a source of the infection.

The analysis also found that nursing home quality was not a factor in the fatalities. The homes with higher rankings had a higher COVID-19 infection rate than those with lower rankings.

Zucker cited a Mount Sinai Medical Center revealing the presence of COVID-19 antibodies was discovered in blood specimens as early as Feb. 23.
State Assemblyman Ron Kim (D-Queens) described the report as a "cover-up" for Cuomo:
But Assemblyman Ron Kim (D-Queens), a critic of the state's nursing home policies, slammed the report as a "cover-up."

"This is a conflict of interest for the health department to investigate its own poor decisions," Kim said.

"For them to say that the decision of sending COVID-19 patients from hospitals into nursing did not contribute to increasing infections is ludicrous," Kim said.

"This is part of the beginning of a cover-up for their poor decisions," he added.
This is my main problem with both sides when it comes to issues. Why can't it be all the factors listed above? Cuomo's policy, visitors, and infected staff members.
Kind of like the spikes of new cases. Why can't it be both protests and reopenings?