Posted by
Mike LaChance
Monday, June 29, 2020 at 8:00am
| 6/29/2020 - 8:00am
"University President Peter Salovey told the News on June 25 that the University is not considering changing its name."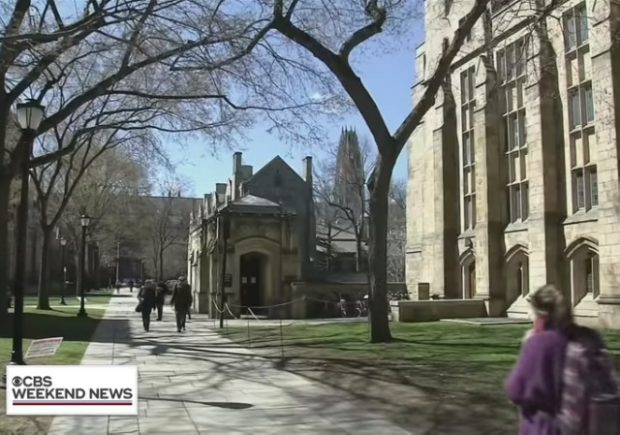 #CancelYale has been trending on Twitter for a couple of weeks. It was mainly pushed by conservatives, but the sentiment behind it is real, given Elihu Yale's involvement in the slave trade. Yale isn't interested.
From the Yale Daily News:
"Cancel Yale"? Not likely.

Amid nationwide calls to remove symbols with ties to racist parts of America's history, demands to "#CancelYale" have surged across social media over the past week.

Originating on a June 10 post on the bulletin board website 4chan, the call to rename Yale initially began as a way to damage a largely liberal institution by "cheapen[ing]" Yale's brand. Far-right media pundit Ann Coulter then seized the idea, writing in a June 17 op-ed that "Yale has to go!" and naming Yale's namesake Elihu Yale as a slave owner and slave trader. Since then, people from across the political spectrum have also grabbed hold of the idea of renaming Yale — some because of Elihu Yale's ties to slavery, but others as a way to mock political foes.

University President Peter Salovey told the News on June 25 that the University is not considering changing its name. Head of Davenport College John Witt '94 LAW '99 GRD '00 — who led the committee that recommended removing John Calhoun's name from a residential college in 2016 — also defended the University's namesake. Unlike the senator who advocated for slavery as "a positive good," Elihu Yale was "relatively unexceptional in his own time" with respect to slave trade, Witt argued.

Still, debates about Elihu Yale's past have erupted across the internet in recent days, raising questions about the reach of the ongoing movement to change names and remove symbols that honor individuals with racist legacies.