Posted by
Mary Chastain
Wednesday, June 3, 2020 at 11:00am
| 6/3/2020 - 11:00am
"The continued violence, potential threat to life, and destruction of property across the United States interferes with the rights and safety of First Amendment-protected peaceful demonstrators, as well as all other citizens."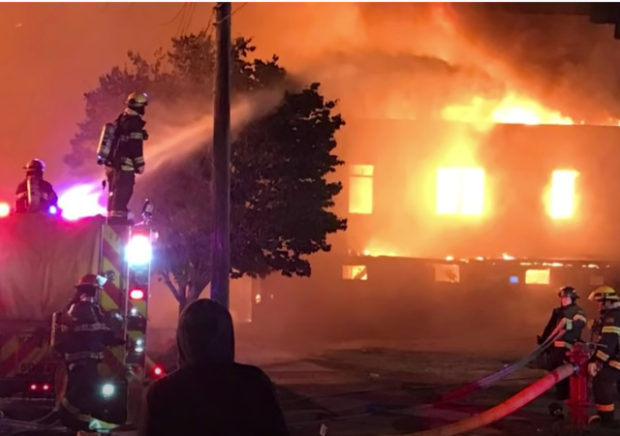 The FBI has asked the public to send in any tips or "digital media" of anyone inciting violence during the peaceful protests in response to George Floyd's death.
The FBI published this press release:
The FBI respects the rights of individuals to peacefully exercise their First Amendment rights. Our mission of protecting the American people and upholding the Constitution is dual and simultaneous, not contradictory.

Accordingly, we are committed to apprehending and charging violent instigators who are exploiting legitimate, peaceful protests and engaging in violations of federal law. The continued violence, potential threat to life, and destruction of property across the United States interferes with the rights and safety of First Amendment-protected peaceful demonstrators, as well as all other citizens.

To help us identify actors who are actively instigating violence in the wake of Mr. George Floyd's death, the FBI is accepting tips and digital media depicting violent encounters surrounding the civil unrest that is happening throughout the country.

If you witness or have witnessed unlawful violent actions, we urge you to submit any information, photos, or videos that could be relevant to the case at fbi.gov/violence.

You may also call 1-800-CALL-FBI (800-225-5324) to verbally report tips and/or information related to this investigation.
Kemberlee provided examples of the riots and vandalism happening across the country. She noted that these incidents have nothing to do with Floyd.
In fact, it seems Floyd is forgotten. The rioters and looters have made the story about them, not Floyd.
The Wuhan coronavirus pandemic has already depleted the economy, but these riots will make it worse. Most of those businesses, especially the small ones, will not be able to open up again.
The rioters have attacked innocent bystanders. Someone attacked a man in Santa Monica as he helped a woman who was shoved off his bike.
Cops in Rochester, NY, want to find a man who attacked an elderly white woman and her husband as they tried to protest their business.
In LA, the rioters targeted quite a few kosher shops and the Jewish Fairfax area.
This is unfortunate because so many people want to have peaceful demonstrations to demand justice for Floyd and start conversations about police brutality.