Posted by
Mike LaChance
Friday, May 22, 2020 at 11:30am
| 5/22/2020 - 11:30am
"If Biden were to choose Klobuchar as his running mate, he would add a fellow moderate to the Democratic ticket — a move that may help win over some independents and centrists, but one that would almost certainly anger liberals…"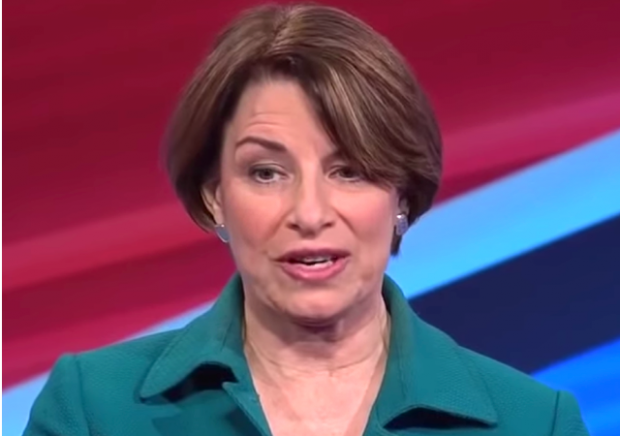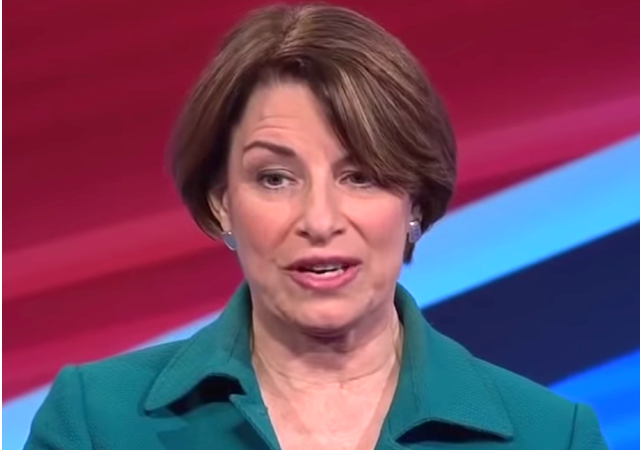 The Joe Biden veepstakes continue. It was recently reported that Kamala Harris was the favorite, and of course Stacey Abrams is still waiting in the wings.
Now it looks as though Senator Amy Klobuchar (D-MN) is in the running.
Amie Parnes and Max Greenwood report at The Hill:
Biden asks Klobuchar to undergo vetting as potential running mate

Former Vice President Joe Biden has asked Sen. Amy Klobuchar (D-Minn.) to undergo vetting to be a potential running mate, according to a source with knowledge of the discussion.

The source did not provide details on the discussion, which was first reported on Thursday by CBS News. A spokesperson for the Biden campaign declined to comment on the matter.

It's not yet clear if Klobuchar has consented to the vetting, which would delve deep into her private and public life to uncover any potential weaknesses or vulnerabilities as a vice presidential candidate. The vetting process will be handled by a select committee led by former Sen. Chris Dodd (D-Conn.), Rep. Lisa Blunt Rochester (D-Del.), Los Angeles Mayor Eric Garcetti (D) and longtime Biden adviser Cynthia Hogan…

If Biden were to choose Klobuchar as his running mate, he would add a fellow moderate to the Democratic ticket — a move that may help win over some independents and centrists, but one that would almost certainly anger liberals, who are pushing Biden to choose a progressive as his running mate.

Norman Solomon, a longtime activist who is advising the progressive political action committee Once Again PAC, said that it would be a mistake for Biden to choose Klobuchar as his running mate, arguing that it would upend his efforts to unite the Democratic Party.
Chris Smith of Vanity Fair explains why Klobuchar is under consideration and notes one of her weaknesses:
"The Theory is She Would Help Him in the Midwest": Klobuchar is Now a Strong Dark Horse in the Biden Veepstakes

Sadly, Joe Biden's campaign did not respond to a request for comment. But an influential Democrat who has recently spoken with the all-but-official presidential nominee says that while Kamala Harris and Stacey Abrams have dominated the public speculation, Klobuchar is very much in contention. "The theory is she would help him in the Midwest and in swing states, because Klobuchar doesn't scare off moderates like Liz Warren does," the Democrat says. "Joe would also be betting that blacks are so energized to get rid of Trump that he could get through not picking Harris or Abrams, because he'll have Barack Obama hitting the field for him. That's one calculus. I don't know that I agree."

Klobuchar, like Pete Buttigieg, had a fatal weakness during the Democratic presidential primaries: Nearly zero support among black voters. In early March, the day before Klobuchar dropped out of the race, she hastily canceled a rally in a Minneapolis suburb when protestors from Black Lives Matter and the Minnesota NAACP chapter commandeered the stage.
Klobuchar would be a safe and steady choice for Biden, but she wouldn't inspire much excitement.
I'm sure Bernie Sanders's voters would stampede to the voting booth to vote for Biden & Amy Klobuchar. ???

— Robby Starbuck (@robbystarbuck) May 21, 2020