Posted by
William A. Jacobson
Saturday, April 18, 2020 at 9:00pm
| 4/18/2020 - 9:00pm
"Former President Barack Obama is champing at the bit to jump into the campaign fray on behalf of his vice president Joe Biden, and is sharpening his knives for President Trump"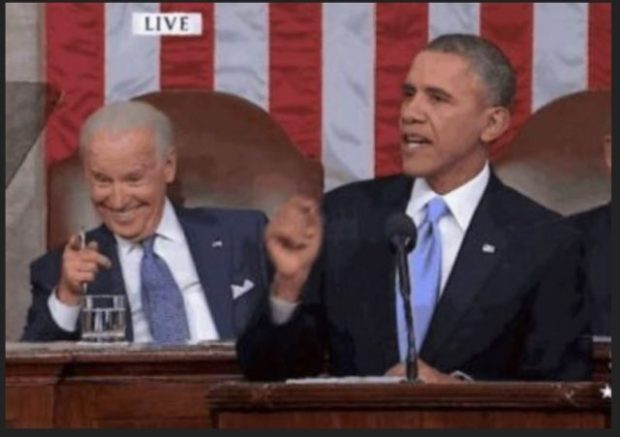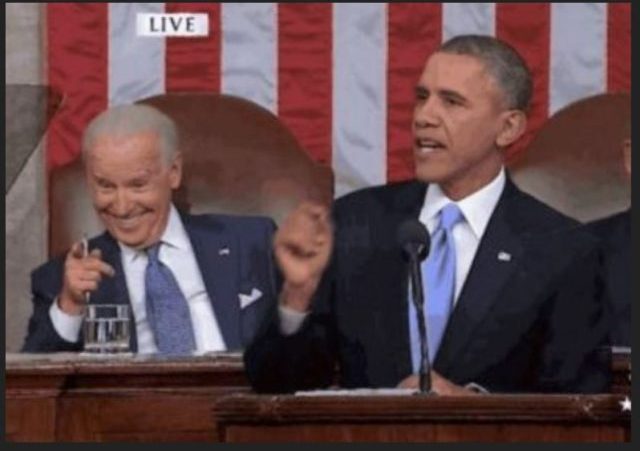 Joe Biden doesn't have what it takes to take on Trump. He's become a sad figure as he struggles to complete sentences, keep track of his thoughts, and find words. He never should have been pushed to run for president.
I covered the unfortunate series of Biden brain freezes recently in Being off center stage has helped Biden, who struggles even in friendly interviews.
But as of now, he's the presumptive Democratic nominee and Democrats know he can't fight the fight. So Obama is considering riding in to the rescue, according to a report by Jon Levine at The NY Post, 'Heartbroken' Obama 'eager' to help Biden beat Trump, insiders say:
The 2020 presidential race is about to be hit by an O-bomb.

Former President Barack Obama is champing at the bit to jump into the campaign fray on behalf of his vice president Joe Biden, and is sharpening his knives for President Trump, his aides and advisors told The Post.

"He is very eager to do this," said a former senior Obama official who remains in regular touch with his old boss. "I certainly expect President Obama to be very active." ….

"The coronavirus disaster and the [federal] government's inability to lead on it is searing in his brain … more than anything else Trump has done," said a second insider. "Obama is generally heartbroken by the Donald Trump presidency."

Obama insiders said the ex-president would be careful to let Team Biden call the shots and make the final decisions about when and how to deploy him.
Why not just let Biden fight his own fights? Levine notes prior reports that Obama was worried about Biden's capabilities:
"You don't have to do this, Joe, you really don't," Obama reportedly told Biden when he was considering a run. The 44th president also leaned on Biden political advisers Anita Dunn and Kate Bedingfield to intercede, warning that Biden could "embarrass himself" or "damage his legacy," the Times reported. In January 2019 — before Biden entered the race — Obama said the party needed "new blood" to beat Trump.
I'm not sure Obama jumping into the fray ultimately will help Biden. While it will send many thrills up the legs of the media, it also will motivate Trump voters and will drive home the image of Biden as someone who is so feeble he needs help from his former boss.