Posted by
Mary Chastain
Wednesday, April 8, 2020 at 11:33am
| 4/8/2020 - 11:33am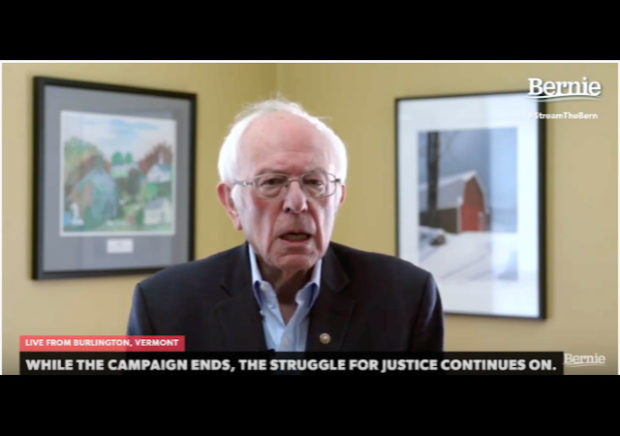 Sen. Bernie Sanders (I-VT) ended his 2020 presidential campaign today.
Sanders said he will stay on the ballot and continue to collect delegates as a way to keep the pressure on the Democratic Party to accept his radical ideas.
However, Sanders also congratulated former Vice President Joe Biden because he will become the Democrat nominee. He will support Biden so he can defeat President Donald Trump in November.
He said, "Together, standing united, we will go forward to beat Donald Trump."
Sanders touted his connection with the youth, but he forgets that a lot of people change their ideology when they grow up. I used to like Sanders. Then I grew up and had to pay taxes.
Please join me at 11:45 a.m. ET for a special message to our supporters, live on our social media and https://t.co/vreIiWfeoS.

— Bernie Sanders (@BernieSanders) April 8, 2020
BREAKING: Bernie Sanders just announced he's suspending his campaign. pic.twitter.com/uYq40QpLiv

— Hunter Walker (@hunterw) April 8, 2020
BREAKING: Sen. Bernie Sanders on Wednesday during an all staff conference call announced that he is suspending his campaign for president. pic.twitter.com/MzKS7Gabf1

— Matt Viser (@mviser) April 8, 2020