Posted by
Mary Chastain
Wednesday, February 12, 2020 at 12:47pm
| 2/12/2020 - 12:47pm
"You're a millionaire, why the hell are you taking $3 from someone who only has $6? What kind of monster are you?"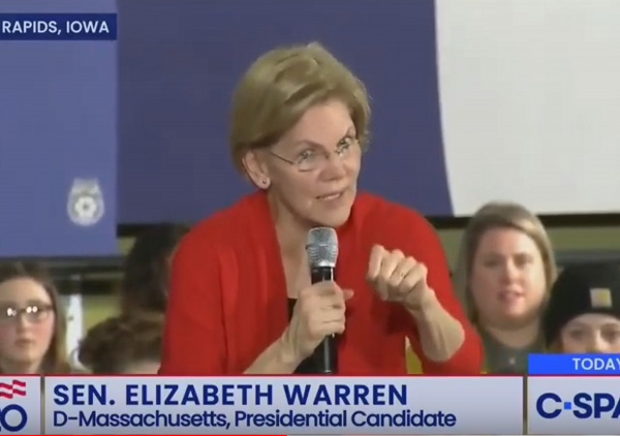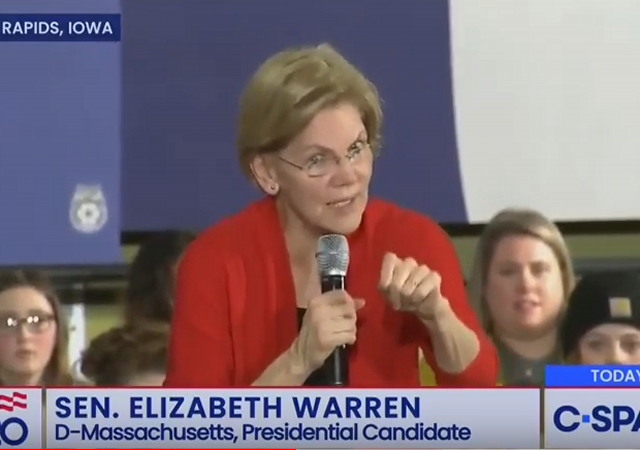 As if we needed more evidence of Sen. Elizabeth Warren's lack of self-awareness. After a brutal finish in Iowa and New Hampshire Warren thought it wise to brag about taking half of a college student's last $6.
Instead of praise, those on Twitter lashed out at Warren.
A young girl came up to me tonight and said, "I'm a broke college student with a lot of student loan debt. I checked and I have $6 in the bank—so I just gave $3 to keep you in this fight." We're staying in this fight for the people who are counting on us. pic.twitter.com/AetWhpTJqT

— Elizabeth Warren (@ewarren) February 12, 2020
WHAT IS WRONG WITH YOU!? That's a question for Waren and this college student if she even exists.
I'd go on, but the replies on Twitter are priceless.
Leave it to a Democrat to take 1/2 of someone's money. Then brag about it.

— USATamiW ?⚽️???? (@USATamiW) February 12, 2020
As someone whose career is in politics, hear me here:

If giving your money to a PERSON SEEKING TO RUN YOUR GOVERNMENT creates or compounds financial danger for you or your family, you really need to re-evaluate the role that politics plays in your life. This is not healthy. https://t.co/vXOYZUk9Z6

— Ellen Carmichael (@ellencarmichael) February 12, 2020
You're a millionaire, why the hell are you taking $3 from someone who only has $6? What kind of monster are you? https://t.co/lkybBPIT5R

— Derek Hunter (@derekahunter) February 12, 2020
And you TOOK the $3?

My goodness.

— Deus Ex Mushina (@MushKat) February 12, 2020
The decision to give Fauxcahontas half of their money is very telling as to why this person only had $6.

— Wittorical (@Wittorical) February 12, 2020
So she's saying she's not much of a personal financial planner and that's why she supports you doing everything for her so she can be a welfare queen/princess? Interesting.

— Tom McGovern (@jefe_viejo) February 12, 2020
— Federalist Musket?? (@Patriot_Musket) February 12, 2020
your campaign is over and now you're just being selfish

— eric (@eriContrarian) February 12, 2020
wait, you didn't give *her* money? WTF is wrong you?

— Isalay Agepay Siay A Ohay (@lamblock) February 12, 2020
WHY wouldn't you tell her to keep her money and instead support by making phone calls?

Heartless.

— Sandy 〽️ (@RightGlockMom) February 12, 2020