Posted by
William A. Jacobson
Friday, February 14, 2020 at 5:36pm
| 2/14/2020 - 5:36pm
"the noted scumbag and left-wing-media darling who orchestrated attacks on Justice Brett Kavanaugh, was found guilty on all counts in his Nike extortion trial."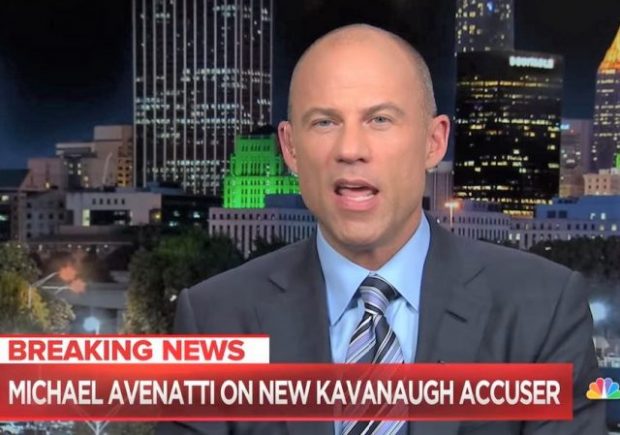 Michael Avenatti was convicted today of extortion against Nike.
Avenatti represented discredited accuser Julie Swetnick in the Brett Kavanaugh confirmation hearings. Among the many enemies Avenatti made in going after Kavanaugh was Sen. Ben Sasse:

There were many reactions, but none as sizzling as from Sasse:
U.S. Senator Ben Sasse, a member of the Senate Judiciary Committee, issued the following statement after Michael Avenatti, the noted scumbag and left-wing-media darling who orchestrated attacks on Justice Brett Kavanaugh, was found guilty on all counts in his Nike extortion trial.

"Michael Avenatti is a D-list attorney but a Grade-A scumbag. It's hard to get airtime from the slammer, so Nike's win is cable television's loss…."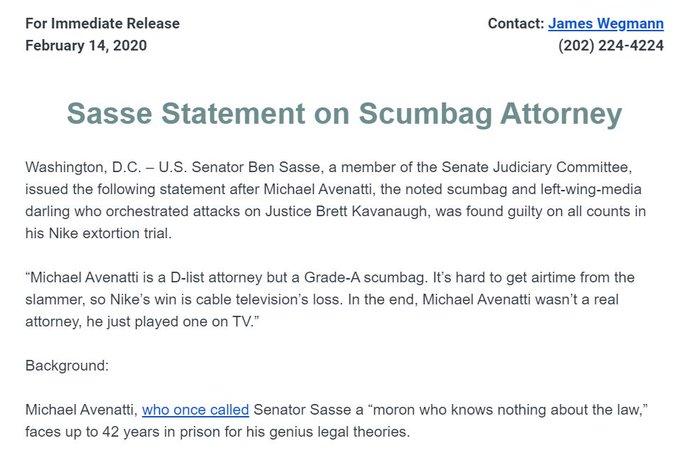 Ben, why don't you tell us how you really feel?