Posted by
Mary Chastain
Monday, February 24, 2020 at 11:30am
| 2/24/2020 - 11:30am
The Big Tent Project claims "that 'Trump will crush Bernie on taxes and spending' and conclude: 'Nominating Bernie means we re-elect Trump.'"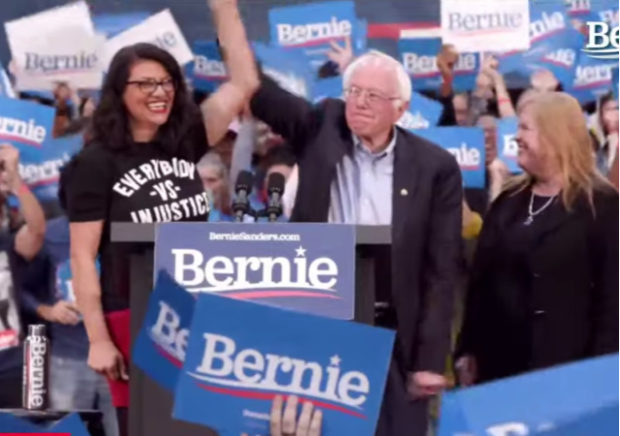 Axios reported on Sunday night that a Democratic political group that promotes moderate candidates have targeted black voters in South Carolina.
The Big Tent Project "sent hundreds of thousands of mailers bashing Bernie Sanders to black voters" who voted for him in 2016.
Sanders has won New Hampshire and Nevada, which elevated him to the top of the 2020 Democratic primary.
The moderate candidates have split the votes in the primary, which has helped Sanders become the front runner.
From Axios:
The details: The mailers, which will go to 215,000 people and cost roughly $100,000, charge that several of Sanders' most ambitious policy proposals — such as free college tuition — are unrealistic and wildly expensive.

They also assert that "Trump will crush Bernie on taxes and spending" and conclude: "Nominating Bernie means we re-elect Trump."
The Sanders campaign did not respond to requests for a comment.

The big picture: This mailer is one piece of the efforts by Big Tent — a 501(c)(4) — (C4s are able to mask their donors).

It has another $700K at its disposal to target various South Carolina voters before the Feb. 29 primary, the last before the multi-state Super Tuesday contests on March 3.
Big Tent dropped $200k on two ads in Nevada, Politico first reported, as part of a test run in their campaign to cripple Sanders' ahead of the Feb. 22 caucuses.
The group's executive director is Jonathan Kott, a former top aide to Sen. Joe Manchin (D-W.V.).
How wonderful is it that neoliberal "democrats" are using Trump-like attack ads against Bernie Sanders. Absolutely shameful, Big Tent Project. pic.twitter.com/WGp1484Adu

— say no to berniephobia🌹 (@Jess4Bernie) February 24, 2020