Posted by
Mary Chastain
Tuesday, February 25, 2020 at 7:00am
| 2/25/2020 - 7:00am
They "found that the rule is a 'reasonable interpretation' of Section 1008 of Title X, which forbids using Title X funds 'in programs where abortion is a method of family planning.'"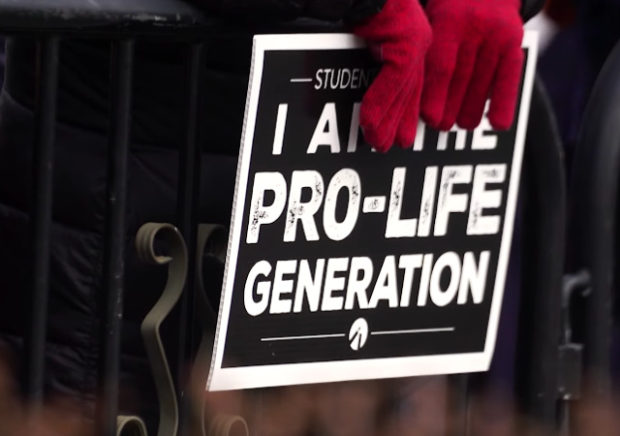 The Ninth Circuit Court of Appeals, a court known for its liberal leanings, ruled today that President Donald Trump's administration can withdraw Title X funding from clinics associated with abortions.
President Richard Nixon enacted Title X in 1970, which "is a federal program that funds family planning services for low-income and uninsured people."
In 1988, Title X received regulations that stopped funding "programs that merely provided counseling or referrals for abortions for family-planning purposes." The Supreme Court upheld that rule in 1991.
The regulations on Title X relaxed by 2000 until 2019 when "the Department of Health and Human Services adopted regulations similar to the 1988 rule – withdrawing funding from any medical facility that provides abortions, abortion counseling or abortion referrals."
The court upheld the Trump rule, 7-4:
Writing for the majority, U.S. Circuit Judge Sandra Ikuta, a George W. Bush appointee, found that the rule is a "reasonable interpretation" of Section 1008 of Title X, which forbids using Title X funds "in programs where abortion is a method of family planning."

Ikuta and the majority found the rule consistent with the 1991 Supreme Court decision Rust v. Sullivan, which upheld a similar Reagan administration rule that forbade Title X-funded providers from advocating abortion.

"The Supreme Court has long made a distinction between regulations that impose burdens on health care providers and their clients and those that merely reflect Congress's choice not to subsidize certain activities," Ikuta wrote.

The Trump administration rule, enacted by the Department of Health and Human Services in March 2019, also requires government-funded clinics to refer women to prenatal care even if they plan to end their pregnancies and mandates clinics maintain physical and financial separation from centers that provide abortion services.
The majority also decided that Trump's administration took into account access to Title X programs in rural areas. The judges cited "the Supreme Court's ruling in the 2020 census citizenship question case last year" in their conclusion that the new rule "remained 'within the bounds of reasoned decision making.'"
HHS spokeswoman Katie McKeogh said that the administration implemented the rule "to improve the health of women." She explained that her department wants "to ensure the integrity of the program so that more women and men are provided services that help them consider and achieve both their short-term and long-term family planning needs."
U.S. Circuit Judge Richard Paez penned the dissent:
In a sharply worded dissent, U.S. Circuit Judge Richard Paez, a Bill Clinton appointee, accused the majority of ignoring the will of Congress, which has mandated Title X clinics provide "nondirective pregnancy counseling" to patients in annual appropriations bills since 1996.

"In vacating the district courts' preliminary injunctions, the majority sanctions the agency's gross overreach and puts its own policy preferences before the law," Paez wrote. "Women and their families will suffer for it."

Paaz called the rule's impact on Title X-funded providers "Kafkaesque" and said doctors must "walk on eggshells" to avoid breaking the rule in certain situations, such as if a patient directly asks a doctor if she can get an abortion at a local hospital.
Those who joined the majority: U.S. Circuit Judges Edward Leavy (Reagan), Jay Bybee (G.W. Bush), Consuelo Callahan (G.W. Bush), Milan Smith Jr. (G.W. Bush), Eric D. Miller (Trump) and Kenneth K. Lee (Trump).
Those in the dissent: Chief U.S. Circuit Judge Sidney Thomas and U.S. Circuit Judges Kim McClane Wardlaw, William Fletcher, and Paez (all appointed by President Clinton).
[Featured image via YouTube]