Posted by
Leslie Eastman
Tuesday, October 22, 2019 at 1:00pm
| 10/22/2019 - 1:00pm
The University of Victoria dumps Dr. Susan Crockford, who discovered that polar bear populations thriving beyond the "co-existence threshold."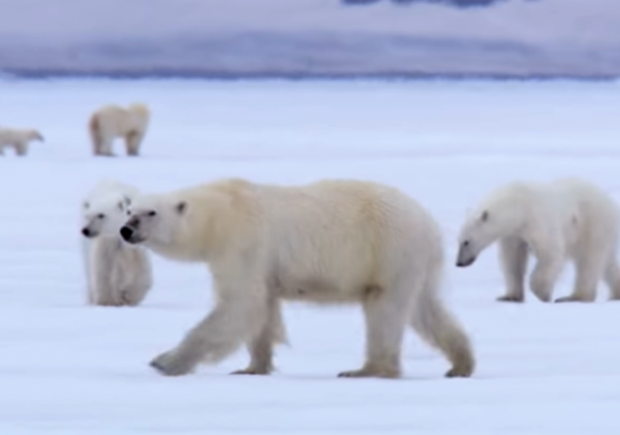 Legal Insurrection readers will recall I covered a book entitled "The Polar Bear Catastrophe that Never Happened" by Dr. Susan Crockford. The University of Victoria professor analyzes the latest data and reviews the questionable values used in official estimates, concluding that polar bears are actually thriving.
She has been fired from her position at the university.
After 15 years as an adjunct assistant professor, Ms. Crockford said the University of Victoria rejected without explanation in May her renewal application, despite her high profile as a speaker and author stemming from her widely cited research on polar bears and dog domestication.

Ms. Crockford accused officials at the Canadian university of bowing to "outside pressure," the result of her research showing that polar bear populations are stable and even thriving, not plummeting as a result of shrinking Arctic sea ice, defying claims of the climate change movement.

Her dismissal, which she announced Wednesday in a post on her Polar Bear Science blog, has spurred alarm over the implications for academic freedom and the rise of the "cancel culture" for professors and scientists who challenge climate catastrophe predictions.

"When push came to shove, UVic threw me under the bus rather than stand up for my academic freedom," said Ms. Crockford, who earned a Ph.D. in interdisciplinary studies, specifically biology and anthropology, in 2004.
But polar bears have also been fired from their position as the iconic climate change symbol. Via conservative pundit Don Surber, the British publication The Guardian's picture editor Fiona Shields explains they will use fewer polar bears and more people to illustrate climate alarmism articles.
…We know, from years of experience, that people love polar bears and pandas, so it is easy to see how these appealing creatures have become the emblems for the topics of endangered species and what we previously termed as global warming. Often, when signalling environmental stories to our readers, selecting an image of a polar bear on melting ice has been the obvious – though not necessarily appropriate – choice. These images tell a certain story about the climate crisis but can seem remote and abstract – a problem that is not a human one, nor one that is particularly urgent.

So it made sense when we heard that research conducted by the team at Climate Visuals has shown that people respond to human pictures and stories. Images that show emotion and pictures of real situations make the story relevant to the individual.
However, the real reason may be threefold:
1) The polar bear population is booming.
2) People can be staged.
3) Polar bears are changing the safety environment of some communities, exceeding the "co-existence threshold."
There are too many polar bears in parts of Nunavut and climate change hasn't yet affected any of them, says a draft management plan from the territorial government that contradicts much of conventional scientific thinking.

The proposed plan — which is to go to public hearings in Iqaluit on Tuesday — says that growing bear numbers are increasingly jeopardizing public safety and it's time Inuit knowledge drove management policy.

"Inuit believe there are now so many bears that public safety has become a major concern," says the document, the result of four years of study and public consultation.

"Public safety concerns, combined with the effects of polar bears on other species, suggest that in many Nunavut communities, the polar bear may have exceeded the co-existence threshold."