Posted by
Kemberlee Kaye
Tuesday, August 27, 2019 at 1:00pm
| 8/27/2019 - 1:00pm
"I know how to fight and I know how to win. You don't back down from a bully… Nobody's getting behind me on a debate stage and doing a handsy thing. That's not happening."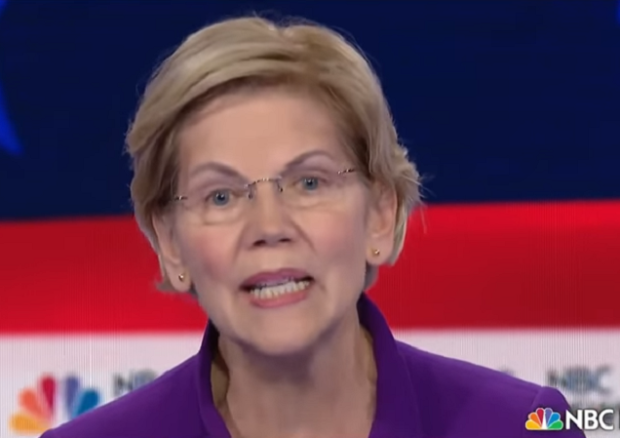 Everything about this is hilarious — from Warren's claims to Hillary's recounting of her debates with Trump.
During a campaign event in Seattle, an audience member "called Trump a "bottom feeder" and asked Warren how she expects to beat him next year if his tactic is to play dirty," reports Fox News.
"I know how to fight and I know how to win," Warren replied. "You don't back down from a bully… Nobody's getting behind me on a debate stage and doing a handsy thing. That's not happening."

Warren was referring to a moment during a 2016 presidential debate in St. Louis when Trump hovered around Clinton on stage and lurked behind her while she answered questions.

"We were on a small stage and no matter where I walked, he followed me closely, staring at me, making faces. It was incredibly uncomfortable. He was literally breathing down my neck. My skin crawled," Clinton wrote in her book, "What Happened."
I remember this a little differently, but ok:
"You don't back down from a bully…" Is that what Hillary did at the debates? Because I remember her beating his balls off and making him lose his shit onstage. https://t.co/ybbCTk1Syo

— Tommy X-TrumpIsARacist-opher (@tommyxtopher) August 26, 2019
Because Hillary's debate performances were truly awful:
And I seriously doubt Sen. Over-the-top Anecdote Warren would do much better against Trump.