Posted by
Kemberlee Kaye
Tuesday, July 23, 2019 at 7:00pm
| 7/23/2019 - 7:00pm
Sanders' campaign has been accused of "unfair labor practice complaint alleging illegal employee interrogation and retaliation against staffers."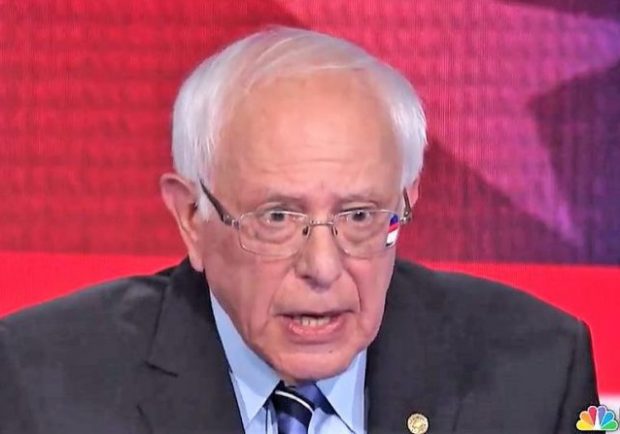 Mr. Socialist's campaign getting slapped with a federal labor complaint is just delectable.
According to Bloomberg, Bernie Sanders' campaign has been accused of "unfair labor practice complaint alleging illegal employee interrogation and retaliation against staffers."
More from Bloomberg:
The July 19 complaint to the National Labor Relations Board, filed by an unnamed individual in Indiana, was posted to the agency's website late July 22. It comes as tense negotiations between the Sanders campaign and the union representing staffers recently boiled over publicly. The Washington Post reported July 23 that unionized organizers for the campaign had won a pay raise and reached a compromise to reduce the hours of some workers.

A copy of the charge has not yet been made public, but the agency's July 22 docket lists five potential violations of the National Labor Relations Act. The charge also alleges that the campaign unlawfully discharged an employee, modified a labor contract, and engaged in illegal discipline.

Charges to the NLRB can be filed by "any person" and don't have to come from a campaign staffer or someone directly affected by the alleged labor law violations, according to the board's website. The NLRB has yet to make a determination about whether there is any merit to the allegations.

News of potential labor unrest within the Sanders campaign has emboldened critics of the union-aligned lawmaker. Sanders has made worker rights a key part of this platform in the race for the Democrat White house nomination.
The schadenfreude…
One of my favorite gifs and topically appropriate: