Posted by
Mike LaChance
Friday, July 26, 2019 at 9:00am
| 7/26/2019 - 9:00am
"The campaign leadership, from Senator Sanders on down, respects the rights of all of its employees to speak collectively and bargain about their terms and conditions of employment"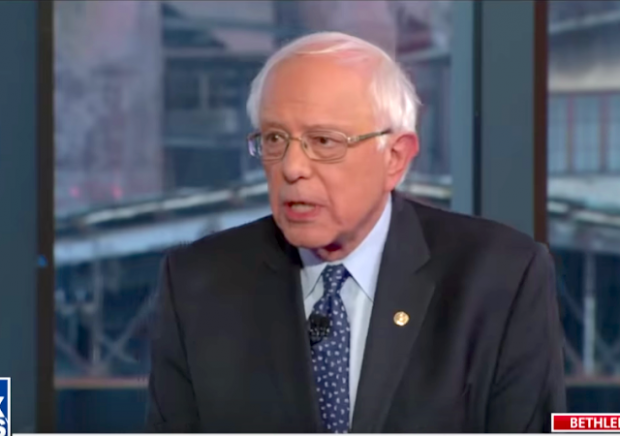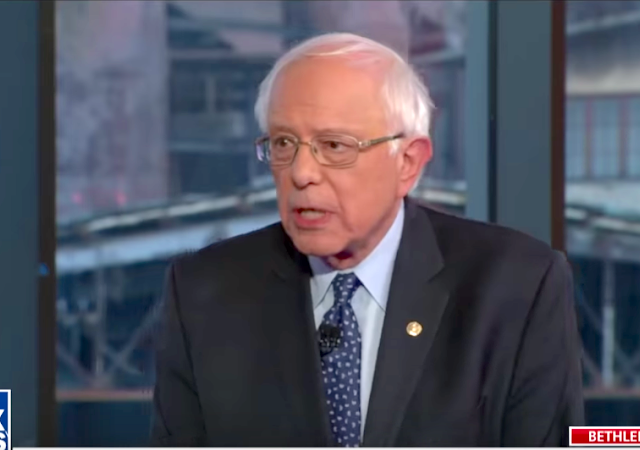 Bernie Sanders is having a rough month. Last week it was revealed that he was cutting staff hours in order to provide the $15 dollars an hour he is demanding from American employers.
Now someone has lodged an anonymous complaint against the campaign, alleging retaliation for union activities.
Max Greenwood writes at The Hill:
Labor charge alleges Sanders campaign management retaliated against union activities

An anonymous unfair labor practice charge against Sen. Bernie Sanders's (I-Vt.) 2020 presidential campaign alleges that at least three staffers were fired from the team for their involvement in organizing and labor activities, according to a redacted copy of the charge obtained by Bloomberg Law.

The charge, which was filed with the National Labor Relations Board (NLRB) by a former campaign employee on July 22, also alleges that the campaign violated a collective bargaining agreement with unionized workers by making staffers work additional days and failing to provide commensurate days off.

When the individual asked the campaign to abide by the terms of the collective bargaining agreement, management retaliated, the charge alleges.

"[Campaign management] retaliated against me when I organized the bargaining unit and sent an email requesting compliance with the [collective bargaining agreement]," the person wrote in the charge.

The identity of the individual who filed the charge has not been made public, but the charge lists Sanders's campaign office in Des Moines, Iowa, as the employer's address. The NLRB's Indianapolis office is investigating the allegations.
Bradford Betz of FOX News has more:
The charges, if true, could be yet another ironic blow for the self-proclaimed Democratic socialist senator, I-Vt., who has portrayed himself as an ally of organized labor.

Sanders made history earlier this year after announcing that his campaign employees would be represented by a union. But The Washington Post reported last week, that campaign staffers have been "battling with … management, arguing that the compensation and treatment they are receiving does not meet the standards Sanders espouses in his rhetoric, according to internal communications."…

"The campaign leadership, from Senator Sanders on down, respects the rights of all of its employees to speak collectively and bargain about their terms and conditions of employment, and it supports the mission of the NLRB to enforce worker and union rights," Sanders' campaign said in a prepared statement to Fox News. "That is exactly why the Bernie 2020 campaign voluntarily recognized the employees' chosen union and engaged in good faith bargaining that resulted in a historic collective bargaining agreement."
What's that thing people say about the revolution eating its own?
I'll leave you with this monstrosity:
Hand crafted Bernie Beanie! Great for rallies, marches and parades! ???? If anyone wants a Bernie beanie let me know. They are $27(+shipping) each and I donate 27% of that to the Bernie campaign! #Bernie2020 #CraftingforACause @RedBeretsM4All @BernieSanders @ninaturner pic.twitter.com/NJpbLy0iLH

— S Hansen (@shansen614) July 26, 2019