Posted by
Mike LaChance
Thursday, March 7, 2019 at 12:00pm
| 3/7/2019 - 12:00pm
"1st court appearance on 3 felonies"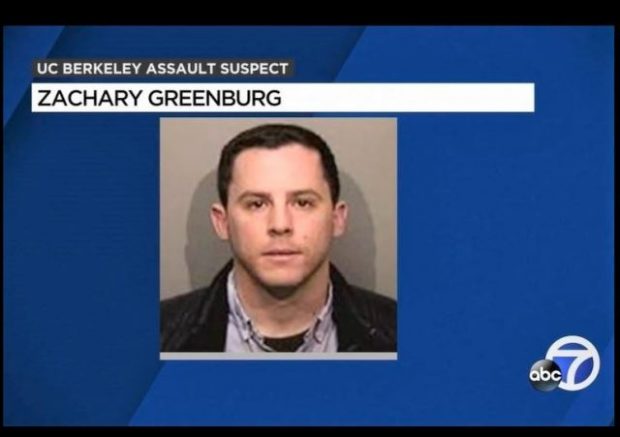 It's no surprise he pleaded not guilty, despite the video. His lawyer offers a few comments in the second video below.
The College Fix reports:
UC Berkeley suspect pleads not guilty to punching conservative activist

The suspect accused of punching a conservative activist in the face at UC Berkeley pled not guilty to three felony charges stemming from his alleged attack.

According to Henry Lee, a crime reporter for KTVU, Zachary Greenberg appeared at court with his attorney Wednesday morning.
HAPPENING NOW: No comment from Zachary Greenberg as he makes his 1st court appearance on 3 felonies in attack on conservative activist at @UCBerkeley pic.twitter.com/gAKEJvLavb

— Henry K. Lee (@henrykleeKTVU) March 6, 2019
HAPPENING NOW: Zachary Greenberg leaves court after pleading not guilty to attacking conservative activist Hayden Williams at @UCBerkeley. Defense attorney Alanna Coopersmith speaks out. @KTVU pic.twitter.com/Js4VSWjk4X

— Henry K. Lee (@henrykleeKTVU) March 6, 2019